Book a Interview Preparation with
Renato Mefi
Mentor
Price
Duration

Renato Mefi

Senior Engineering Manager, Platform at SurveyMonkey

$99
~60 min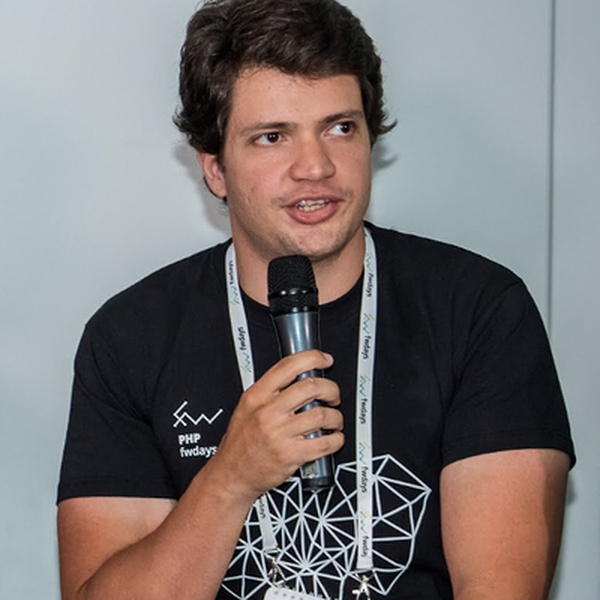 Renato Mefi
Senior Engineering Manager, Platform at SurveyMonkey
Approx. 60 minutes
$99
About this Session
Some big interviews coming up? In this 1-hour session, a mentor with hiring experience will act as a technical interviewer and ask you some standard hiring questions that you might hear in one of your future interview too, and will evaluate your replies.
As a result of this, you should receive actionable feedback on what to improve about your knowledge, interview presence and other things that may be relevant to a future hiring decision.
Hello, thanks for your interest in me to assist you, and congrats on investing in your own career!
I can interview you in one of the three categories: Technical (Systems Design), Software Engineering screening (usually the first interview you have with the Hiring Manager), and for Engineering Manager roles.
# Technical Interview
I do NOT do whiteboard interviews, neither live coding ones, there are plenty of tools for that like Leetcode, HackerRank, etc.
My interview is focused on Systems Design, Architecture and programming practices, topics might include but not limited to:
Scalability models for data and servers
Microservices, synchronous and async
Eventual consistency
Distributed transactions
Architecture design in general
# Screening
This interview is usually the first one you get with the Hiring Manager (HM), after talking to the recruiter. It's a vital step as it the defining moment whether you go to the technical rounds, panels, and/or take home assignments.
We will talk about your career and your past experiences, remember, this is a Software Engineer role, thus details about implementations/projects/challenges are very important for the HM and are a decisive factor during this interview.
# Engineering Manager interview
For those applying to the Engineering Manager roles, usually, it's a mix of SWE and other specific topics like:
Recruitment and retention of teams
How to keep the team motivated and grow champions
Technical guidance and leadership of the team
Team accountability and the ability to seek great results
In case you have interest in one of those interviews, follow the next steps, however, please read the following items first:
In case you are applying for a role within SurveyMonkey, I CANNOT help you, please be respectful to this rule
I do not do whiteboard and coding interviews
All levels of English are acceptable, we just have to understand each other
The process:
We talk 60 minutes in total
First 5 minutes I'll ask you questions about the role and yourself to better gauge the conversation, but please, also fill in the questions I ask during the scheduling
The last ~10 minutes are feedback for you and whether I'd pass you or not to the next stage
If you read all the way here, I hope we can chat, thanks and good luck!
You are able to schedule the session right after booking via Calendly.com.
The best mentor i've had in my entire professional career.
Cancellation Policy
In order with our refund policy, we offer a full refund and cancellation of any session for up to 7 days after the first contact with a mentor. A refund can be requested through the "Cancel Session" button after booking.
Please note that we can not offer any money-back guarantee after a session has been completed, unless there has been major misconduct on the mentor's side.