Product information
Some big interviews coming up? In this 1-hour session, a mentor with hiring experience will act as a technical interviewer and ask you some standard hiring questions that you might hear in one of your … Learn more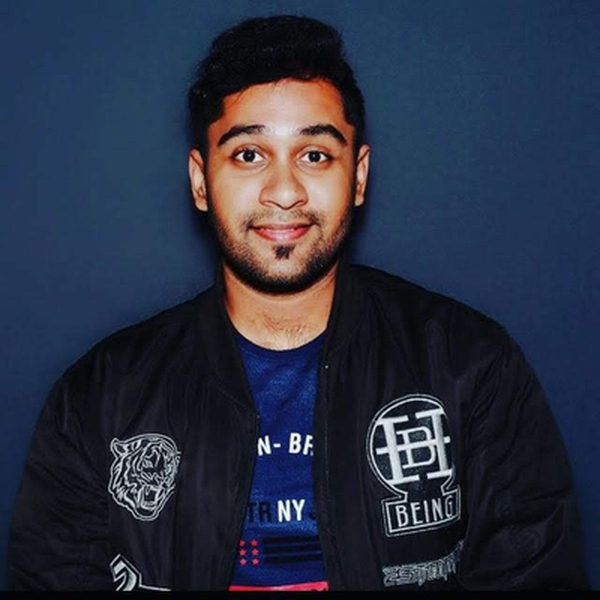 About this Session
Some big interviews coming up? In this 1-hour session, a mentor with hiring experience will act as a technical interviewer and ask you some standard hiring questions that you might hear in one of your future interview too, and will evaluate your replies.
As a result of this, you should receive actionable feedback on what to improve about your knowledge, interview presence and other things that may be relevant to a future hiring decision.
- Offer holder from Facebook, Uber, Microsoft, Amazon, Coinbase, Atlassian and many reputed start-ups. <br>- Conducted 500+ interviews as Bar Raiser at Amazon<br>- Software Engineer with 5+ years of experience previously with Microsoft, Amazon and currently at Coinbase. <br>- Mentored 120+ folks on various aspects of Career Growth, Interviews, Leadership and Management.<br>- I love optimizing problems by thinking out of the box. <br>- I am a learning enthusiast grasping and observing patterns in day-to-day activities. <br>- Comfortable with a lot of tech languages & frameworks and would love to work in a very dynamic & aspirational environment. <br>- Passionate about Game Development, Competitive programming, Algorithms, Data Science and Web Development. <br>- Singing and Gaming being the favourite pastime.
Our pledge to your protection and satisfaction
No-show protection
If you don't hear from a mentor, it only takes one click to get your money back, report the mentor and cancel the booking.
Top rated mentor
We take quality seriously! All mentors are pre-vetted and continuously evaluated based on their ratings.
Easy scheduling
Whatever it takes, we try to find the easiest way to schedule a session between you and your mentor.
Recent reviews
I am so glad that I have Abhishek as my mentor. It has been 2 months into the mentorship and I was finally able to find a software engineering job all thanks to Abhishek. Starting from the complete make-over of my resume and building my DS & algo skills for coding interviews and OAs, Abhishek has helped me in every step of the job searching process. He is very quick to respond to any questions or updates I have and always goes above and beyond to give any resources and advice that will be helpful for an interview for a company. Whenever I had an interview coming up, Abhishek would give thorough feedback on my answers, and what I can do to improve and address any missing points. He even did a mock technical for me specifically for Django when I had a technical interview for a python developer position. This ended up helping me ace my Django OA and the following interviews that ultimately landed me the position. I cannot say how grateful I am for Abhishek's mentorship. Because of his feedback and guidance, I was able to tackle the job searching process with well-found confidence that I didn't have before. If anyone feels lost or hopeless to break into tech and is willing to put in the effort to become a better developer and candidate, Abhishek is the mentor to reach out to.
I just had an introductory call with Abhishek and it went amazingly. Abhishek was very reassuring, knowledgeable and got straight to the point which I truly appreciate. As a self taught developer, I tend to bounce from topic to topic aimlessly and Abhishek was able to break down a structured plan to meet my goals. Incredibly grateful and excited to work with Abhishek in the next coming months!
Abhishek helped me gain my confidence back. I had never imagined that I would be able to write a complete technical design doc by myself on such a large project. The first month has been really good for me as I have learned so much under him. From the beginning, the plan was realistic and very well structured, his reviews and shared docs/links are very precise and to the point. Looking forward to the second month now.
So far so productive! Abhishek definitely helped me through the LeetCode hurdle, it definitely helps to have someone on your side (to set a plan) while you are grinding LC. Moving on to the system design journey just got done doing two mocks and the experience and feedback from Abhishek got me to realize that system design is not just about knowing your stuff about technologies but instead carving out a simple solution for complex problems, definitely lacking there now, but should be over it soon. More to grow while this mentorship with Abhishek continues :-). Highly recommend my mentor for your SWE career goals (not just limited to LC or System Design)
I am having a good impression of Abhishek during the introductory call. I really like his professionalism. He asked a lot of questions to understand me further so as to create a roadmap that suits me the best. I am excited to see myself improving in the coming month!