Provide an Career consultation with Amin
Product information
Provide career consultation for aspiring data scientists (as well as data analysts and machine learning engineers). Given there are a wide range of options, having a good grasp of the industry can boost your career. Learn more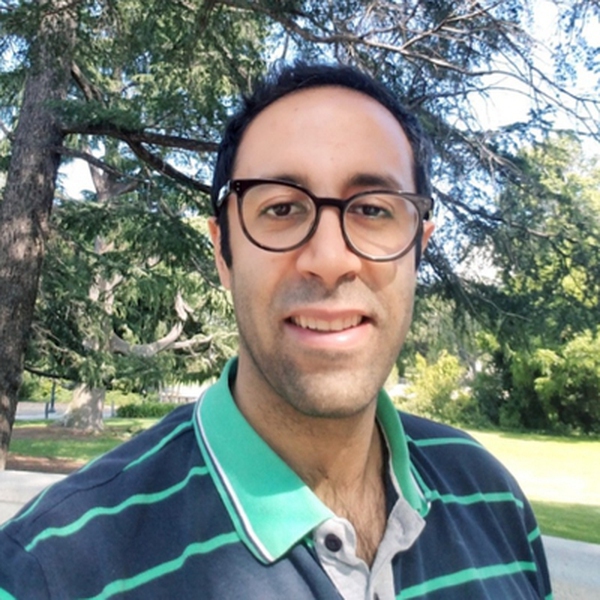 About this Session
Provide career consultation for aspiring data scientists (as well as data analysts and machine learning engineers). Given there are a wide range of options, having a good grasp of the industry can boost your career.
Amin is a machine learning engineer / full stack data scientist, currently working as a Machine Learning Engineer at Google. Amin's method of mentorship is to empower the mentee. Helping mentees with totally different backgrounds (electrical engineering, biology, civil engineering), Amin understands the struggles many students have in fitting into …
Our pledge to your protection and satisfaction
No-show protection
If you don't hear from a mentor, it only takes one click to get your money back, report the mentor and cancel the booking.
Top rated mentor
We take quality seriously! All mentors are pre-vetted and continuously evaluated based on their ratings.
Easy scheduling
Whatever it takes, we try to find the easiest way to schedule a session between you and your mentor.
Recent reviews
I had a great session with Amin to create a study plan. My goal was to help bridge the gaps in my past experiences and be ready for big tech ML interviews. Amin is a resourceful and knowledgeable mentor who is able to suggest the right set of resources you need, without distracting you with noise that could waste your study time or delay your plans. He uses board visualizations to illustrate his views and facilitate the delivery. I enjoyed my session and I am very happy with the suggestions I got. I will definitely be in touch again in future to develop my plan further for the next stages.
Amin is a pleasant person to work with. He is kind, realistic, focused and resourceful. I have met with Amin to develop a study plan and much to my liking, he quickly visualized what my career objective entails and then zeroed in on my strengths and weaknesses. Amin was able to share with me a handful of free or affordable resources to strengthen my weaknesses and gave me great job seeking advice. Amin is not a money-grubbing mentor, and I got a sense that he genuinely cares about his mentees.
I booked a career consultation session with Amin and it was totally worth it. He thoroughly answered any questions I had and helped me formulate a study plan to achieve my goals - would recommend 10/10.
Amin was very knowledgeable in the machine learning field which is what I am trying to get into. He was also very helpful in showing me my options as to how to break into the field and the pros and cons of each one
I am happy to have made a connection with Amin, obtaining his guidance as I embark on a career transition. I was particularly drawn to Amin's experience working with professionals with engineering backgrounds making career transitions to DS/ML. As I also have an engineering background, Amin was able to relate to where I was coming from, understood the typical challenges engineers encountered in such career changes, and was able to provide appropriate and relevant guidance on what key courses to study and which skill-building projects to work on. Amin's style of mentoring is to empower the mentee by having an initial discussion to map out a course study and job interview prep plan, and allowing the mentee to go forth to chart a trajectory and be the pilot of the career transition journey, making himself available to chat or discuss any follow-up questions the mentee may have. I have learnt helpful pointers from my discussions with Amin. Thanks.