Book a Study Plan with
Lea Marolt Sonnenschein
Mentor
Price
Duration

Lea Marolt Sonnenschein

Senior Product Manager at Azimo

$89
~45 min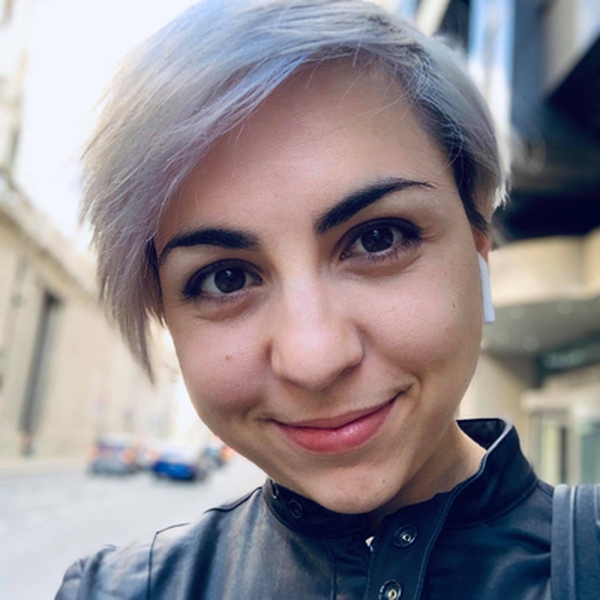 Lea Marolt Sonnenschein
Senior Product Manager at Azimo
Approx. 45 minutes
$89
About this Session
Looking to learn a new skill? The vast amount of resources on any topic on the internet can feel overwhelming at times. A mentor can give you an overview of worthwhile content, and work with you to create a study plan.
For this session, it is a good idea to know what you're looking to study, how deep you want to go, and when you want to reach that goal. Based on that, a mentor will come up with a detailed study plan.
As a product manager and educator, I've been helping folks in product, design, and engineering accelerate their careers for over a decade. My mission in life is to help as many people design careers they love.
To that end, I've hosted workshops at General Assembly, mentored folks at NYU and Girls Who Code, I'm co-authoring a book on interviewing for tech roles, and I'm an international speaker. I've crafted full-length courses spanning over 30 videos, and small bite-sized pieces of content to consume on-demand.
In this session, we'll talk about you. Where you are right now, and where you'd like to go. Depending on your current situation and your goals, we can decide what kind of plan works for you. I'm a firm believer in actionable advice and bespoke learning experiences for individuals. So expect a personalized learning journey crafted just for you (:
You are able to schedule the session right after booking via Calendly.com.
Cancellation Policy
In order with our refund policy, we offer a full refund and cancellation of any session for up to 7 days after the first contact with a mentor. A refund can be requested through the "Cancel Session" button after booking.
Please note that we can not offer any money-back guarantee after a session has been completed, unless there has been major misconduct on the mentor's side.