Book a Study Plan with
Olga Cojocariu
Mentor
Price
Duration

Olga Cojocariu

Entrepreneur & product manager at Olga Cojocariu

$89
~45 min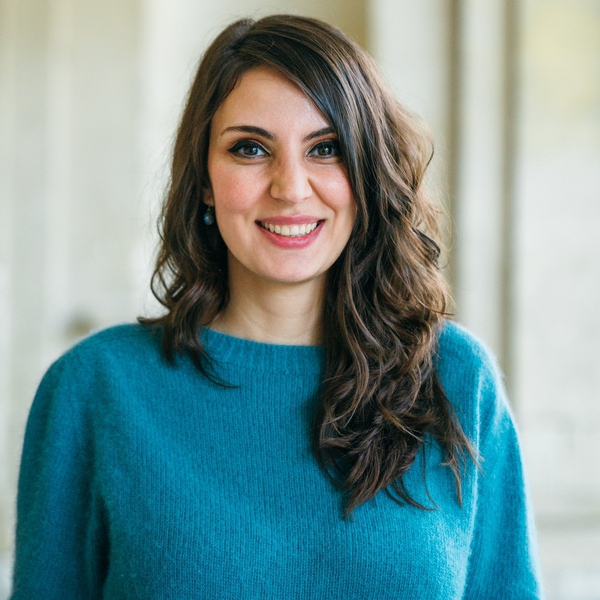 Olga Cojocariu
Entrepreneur & product manager at Olga Cojocariu
Approx. 45 minutes
$89
About this Session
Looking to learn a new skill? The vast amount of resources on any topic on the internet can feel overwhelming at times. A mentor can give you an overview of worthwhile content, and work with you to create a study plan.
For this session, it is a good idea to know what you're looking to study, how deep you want to go, and when you want to reach that goal. Based on that, a mentor will come up with a detailed study plan.
Hello Future Mentee,
Do you have a great idea, but you don't know where to begin?
Are you working as an employee, but want to start a side-project?
Or maybe are you collecting more information about entrepreneurship before starting your own side project?
If your answer is YES to any of the questions above, I am here to guide you & create your first product or service!
When I decided to become an entrepreneur, one of my biggest challenges was to shift my MINDSET and learn how to think like an entrepreneur!
An entrepreneurial mindset shifts our perspective in a way that exposes opportunities, ignites ambition, and fosters creativity, critical thinking, resilience, and resourcefulness.
As an entrepreneur, I made all kinds of mistakes. This is why I am in a good position to help you save time, energy, and money.
Based on my entrepreneurial experience and the work I have done with mentees from all around the world during the last 3 years, I developed a 3-months program to help you:
- explore the right opportunity based on data and intuition
- define the problem you want to tackle
- Connecting with your market
At the end of the 3 months, you will be able to :
- validate if you are pursuing the right opportunity...
- ...or not, so you can pivot
- or ship a product that fulfills the needs of your targeted customers.
More importantly, you will have the right mindset and habits to launch any ambitious project/product you want to launch.
If you want to go at your own pace, this is the right track for you !
With this option, you will be able to access the study plan for the program I tailored during the last 3 years: the Entrepreneurial Experiment Expedition with lectures and resources.
If you are looking to reach this goal to become an entrepreneur and launch your product in the next 3-6 months, it's worth mentioning that you're also available for the usual weekly fee, for a longer period of time!
Hey, thanks for reading until here!
A few words about myself. My name is Olga and I am an experienced entrepreneur with more than 5+ years of experience and got involved in several projects for large companies as a product manager (Unilever, H&M). I have 3 years of experience as a mentor in educational programs in the US and in France.
As an academic background, I have a master's degree in Business Law and a postgraduate in Entrepreneurship.
I am from France, so if you are more comfortable with "omelette du fromage ", feel free to drop me a line ;)
Instructions to schedule the session will be sent immediately after booking.
Cancellation Policy
In order with our refund policy, we offer a full refund and cancellation of any session for up to 7 days after the first contact with a mentor. A refund can be requested through the "Cancel Session" button after booking.
Please note that we can not offer any money-back guarantee after a session has been completed, unless there has been major misconduct on the mentor's side.