Product information
Not sure about your newest design? Not sure if your code is as good as it can be? Portfolio site looking a bit, meh? In this session, a mentor will sit down with you, and … Learn more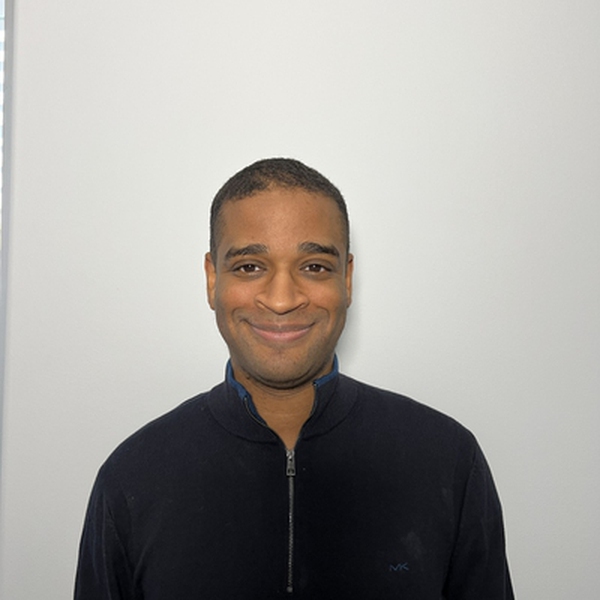 About this Session
Not sure about your newest design? Not sure if your code is as good as it can be? Portfolio site looking a bit, meh?
In this session, a mentor will sit down with you, and give you some inputs to make your work better, be it a code review, inputs on your design, or some inspiration for your project.
This is not a hands-on session! The mentor will not touch code or design your work for you. For something closer to that, book a consultation!
I graduated from Penn State University in 2007 with a B.S. in Software Engineering and a B.S. in Mathematics. I got my first job at Microsoft where I worked in both the Windows and Office orgs on low level graphics and rendering (a lot of C/C++ using and creating DirectX and Direct Composition APIs). After about 6 years, I decided I wanted to learn about the world outside of Microsoft, and I went to work at Google. There, I worked in Corporate Engineering (Mostly Java and GWT). I decided to go completely away from corporate high tech companies and worked at a small fintech company (mostly JavaScript / Angular and C# on the backend) but at the end of the day I realized I missed Seattle and Microsoft, so my wife and I decided to move back to Seattle. After evaluating my different offers I decided to join the Xbox org at Microsoft. In the next 5 years at Microsoft, I worked on low latency video streaming, computer vision and Machine Learning, and then decided to change tracks to management. I did some more exploring and realized I wanted to try out a medium size, close to start up but not quite startup company so I worked at Door Dash. But I then got a chance to work in Minecraft which I couldn't pass up. I am currently work at Mojang Studios (Microsoft) on a platform team and specifically run the team that works on most of what you would consider the game engine for the bedrock (Non-Java Windows, Xbox, Mobile, PSX, Switch) edition(s) of Minecraft. At night and on weekends, I am a student at the University of Washington in their Technology Management MBA program where we focus on leadership, entrepreneurship, and business.
Our pledge to your protection and satisfaction
No-show protection
If you don't hear from a mentor, it only takes one click to get your money back, report the mentor and cancel the booking.
Top rated mentor
We take quality seriously! All mentors are pre-vetted and continuously evaluated based on their ratings.
Easy scheduling
Whatever it takes, we try to find the easiest way to schedule a session between you and your mentor.
Recent reviews
I had a great introductory conversation with Robert. I appreciated his quite tone and his professional yet friendly attitude during our meeting. He listened carefully to my story and my questions, and provided insightful advices and thoughts. I initially thought that half an hour would have not been enough, but at the end I felt we talked a lot and I covered all the topics I prepared for the discussion. Also, Robert showed flexibility about time constraints of the session, and made me feel at ease all the time. Definitely recommended! I also recommend Robert's blog: his articles are well written and full of wisdom and experience, characteristics that I found during our talk as well.
Robert is very knowledgable
It was really great chatting with Robert, can't wait to start this journey.