Book a Work Review with
Callan Richardson
Mentor
Price
Duration

Callan Richardson

Creative Developer at Acumé Forensic

$69
~30 min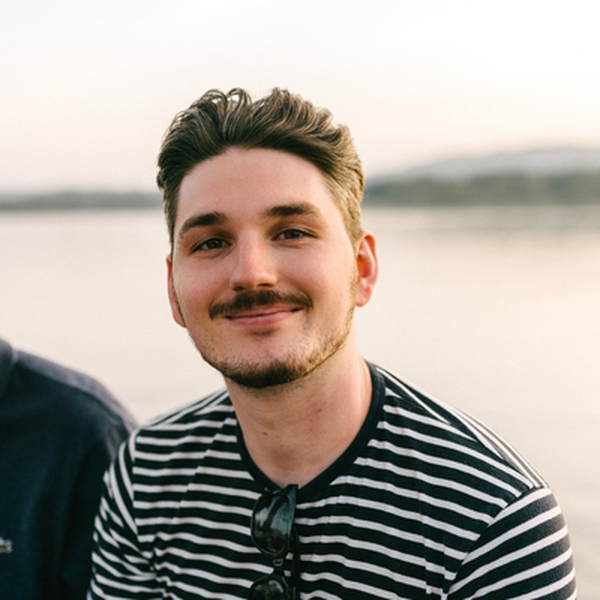 Callan Richardson
Creative Developer at Acumé Forensic
Approx. 30 minutes
$69
About this Session
Not sure about your newest design? Not sure if your code is as good as it can be? Portfolio site looking a bit, meh?
In this session, a mentor will sit down with you, and give you some inputs to make your work better, be it a code review, inputs on your design, or some inspiration for your project.
This is not a hands-on session! The mentor will not touch code or design your work for you. For something closer to that, book a consultation!
I've been involved in the creative technology field for over 10 years now and have a wealth of experience in reviewing work. From experience, this is something actively sought after in the industry. Teams work together, and companies and individuals recognise the value of good feedback.
A key responsibility of mine at Senior level means I need to express good, well-thought and constructive feedback regularly within the workplace. I even find myself critiquing almost everything after being in the creative field for so long. It can become an annoyance when you just want to sit back, and enjoy a film!
When you submit your work to me. I will strive to give you the best constructive feedback whilst keeping your goal in mind. Whether that's updating your portfolio, getting a new job, a career change, or something else entirely. You will find that there are things you have missed or haven't thought of yourself! This is the importance of having another set of eyes reviewing your work. The only difference is, my eyes are professional and experienced.
Instructions to schedule the session will be sent immediately after booking.
Over the last few weeks Callan has become a valuable source of information and guidance for me. From discussing career goals to offering his experience in graphic design, web development and 3D modeling, he is extremely insightful and responsive!
Responsive, knowledgeable, and easy going.
Callan has a great understanding of a wide range of design practices and how they work together. After a few months of mentorship I feel like I have a solid foundation in the basics of front end web design, graphic design, and 3D modeling, which is far better than I would have done on my own watching tutorials!
Cancellation Policy
In order with our refund policy, we offer a full refund and cancellation of any session for up to 7 days after the first contact with a mentor. A refund can be requested through the "Cancel Session" button after booking.
Please note that we can not offer any money-back guarantee after a session has been completed, unless there has been major misconduct on the mentor's side.