Product information
Looking to learn a new skill? The vast amount of resources on any topic on the internet can feel overwhelming at times. A mentor can give you an overview of worthwhile content, and work with … Learn more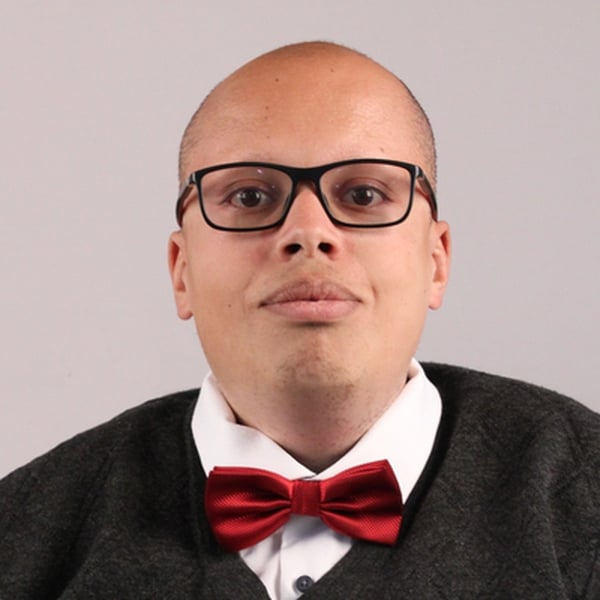 About this Session
Looking to learn a new skill? The vast amount of resources on any topic on the internet can feel overwhelming at times. A mentor can give you an overview of worthwhile content, and work with you to create a study plan.
For this session, it is a good idea to know what you're looking to study, how deep you want to go, and when you want to reach that goal. Based on that, a mentor will come up with a detailed study plan.
The most important lesson I've learned during my career as a Cloud Solutions Architect and Machine Learning expert, is that you should be smart and strategic about your learning. Machine Learning is at the edge of innovation and research. New concepts, techniques and findings are published every day and keeping track of the latter can feel overwhelming and intimidating. During this session, I will help you define the optimal Study Plan that will meet your learning goals. Whether you're breaking into Tech (Cloud, Data, AI and/or Software) or trying to dive deeper and enhance your knowledge, this session will meet your needs and deliver beyond your expectations.
Our pledge to your protection and satisfaction
No-show protection
If you don't hear from a mentor, it only takes one click to get your money back, report the mentor and cancel the booking.
Top rated mentor
We take quality seriously! All mentors are pre-vetted and continuously evaluated based on their ratings.
Easy scheduling
Whatever it takes, we try to find the easiest way to schedule a session between you and your mentor.
Recent reviews
I recently had the pleasure of working with Chouaieb as my mentor. He provided valuable guidance and support throughout my job search, and I am thrilled to say that I have nailed my first interview One of the most helpful things Chouaieb did for me was review and provide feedback on my resume. He helped me highlight my skills and experiences in a way that was both professional and engaging, and I know that this made a big difference in getting me noticed by potential employers. But Chouaieb didn't stop there. He also provided valuable advice on job search strategies and networking, which helped me to connect with the right people and increase my chances of success. He even took the time to review my cover letters and provide constructive feedback, which I know helped me to stand out from the competition. I am extremely grateful to Mr Nemri for the help and support he provided. His guidance and expertise were invaluable, and I know that he played a big role in helping me land my dream job. I would highly recommend Chouaieb as a mentor to anyone who is looking to improve their resume and increase their chances of success in the job market. Thank you, Chouaieb!
Chouaieb is an excellent mentor, very talented in what he does. I contacted him to direct my career towards data engineering and cloud computing. He quickly analyzed my resume, listened to me carefully to identify my experiences and expectations, then he proposed very relevant and useful improvements to my resume. He advised me on courses and articles to boost my knowledge of the technologies that interest me. Chouaieb spared no effort to answer my questions, he devotes his free time to sharing his knowledge and experience, always with his smile and his kindness. Chouaieb gives motivation to progress both professionally and personally.
Chouaieb is a great mentor. I've booked this mentoring session to talk to an Amazon employee to see if the daily life within this company could match what I want. I expected him to give me some insights on his daily activities and to coach me a bit to reach a similar position. Chouaieb took the opportunity to give me a detailed view on his daily activities, but also what are the possibilities he has to progress professionally and personally within his company. He coached me by giving me valuable tips about my CV, recommended some books and article to sharpen my leadership and be in the right mindset to apply. He was listening carefully and answering in a very relevant and helpful way, without watching the clock. Doing so, Chouaieb exceed my expectations by a long shot. To meet Chouaieb with this mentoring session was motivating and very valuable to me. I will definitely stay in touch!