1-on-1 Mentorship
Work with leading tech mentors and gain access to personalized guidance to reach your potential. Ongoing sessions and expert advice, on your terms, all for a flat monthly price.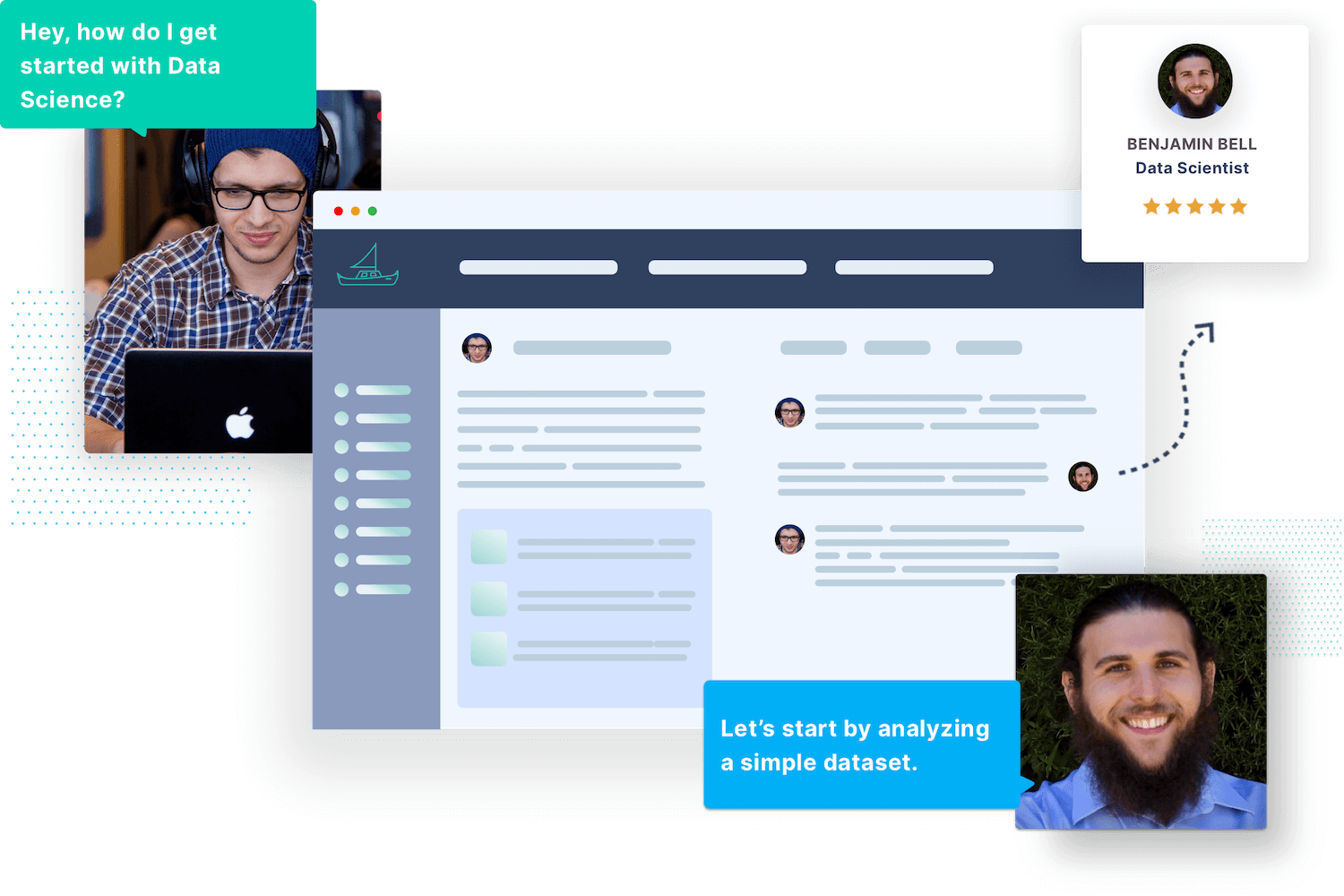 Accessing a personal career coach
has never been simpler.
The road to career success is often a bumpy one. But imagine how much easier it would be if you had an experienced industry leader available anytime to offer advice and expert guidance.

With MentorCruise, you can do just that.
Find your Mentor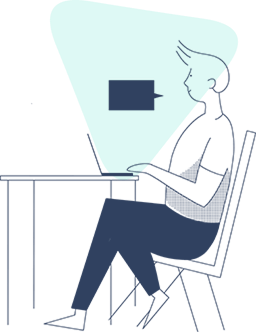 Explore our growing catalogue of experienced mentors until you find the perfect fit.
Apply for Mentorship
Fill in an application, and if you're a match with your chosen mentor you can start your free 7-day trial.
Level up your skills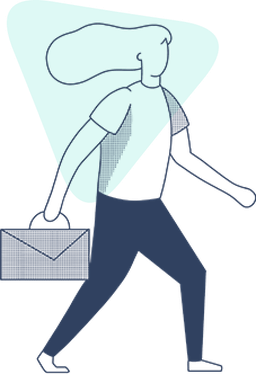 From personal chats to hands-on support, each mentor offers different services to help you skyrocket your career.
Learn that new skill, launch that project,
land your dream career.
With unlimited messaging, regular check-ins and personal study plans, your mentor can help you with actionable support, or simply be there to listen.

Chat
Expert guidance. Right when you need it most.
With a direct 1-on-1 link to your mentor, you'll be able to ask questions, discuss your progress, or just kick the tyres on a new idea. Got an upcoming interview you need to nail? Drop your mentor a message and they can help.
Unlimited messaging means you can ask them anything and they'll respond as soon as they can. (They're only human, after all).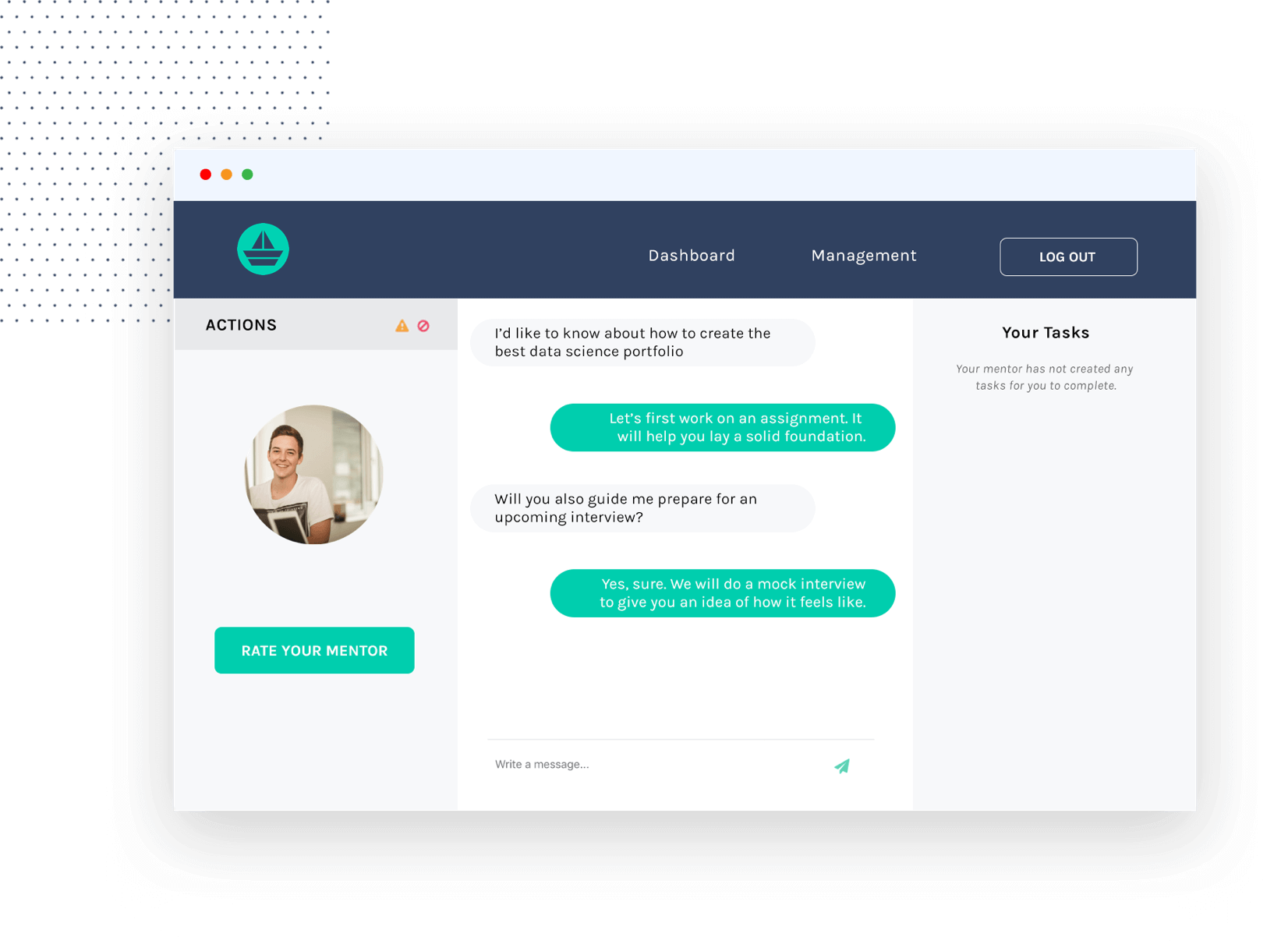 Weekly Goals & Activities
Achieve your potential.
Your mentor can set challenges and goals to keep you motivated throughout the week. By gradually raising the bar with each assignment, your mentor will help you grow professionally and personally.

"In just a few weeks, I feel a LOT more confident navigating the React world. Chris has been an excellent mentor."
Video Calls
Talk it out. Face-to-face.
When you're facing a log-jam and you can't quite work it out, a face-to-face discussion via video call with your mentor can help you look at things differently. So long as they're available, your mentor will be there to talk it out.

"Interviewers were pleased with my thought processes and clear communication style. I wouldn't have gotten this far without MentorCruise."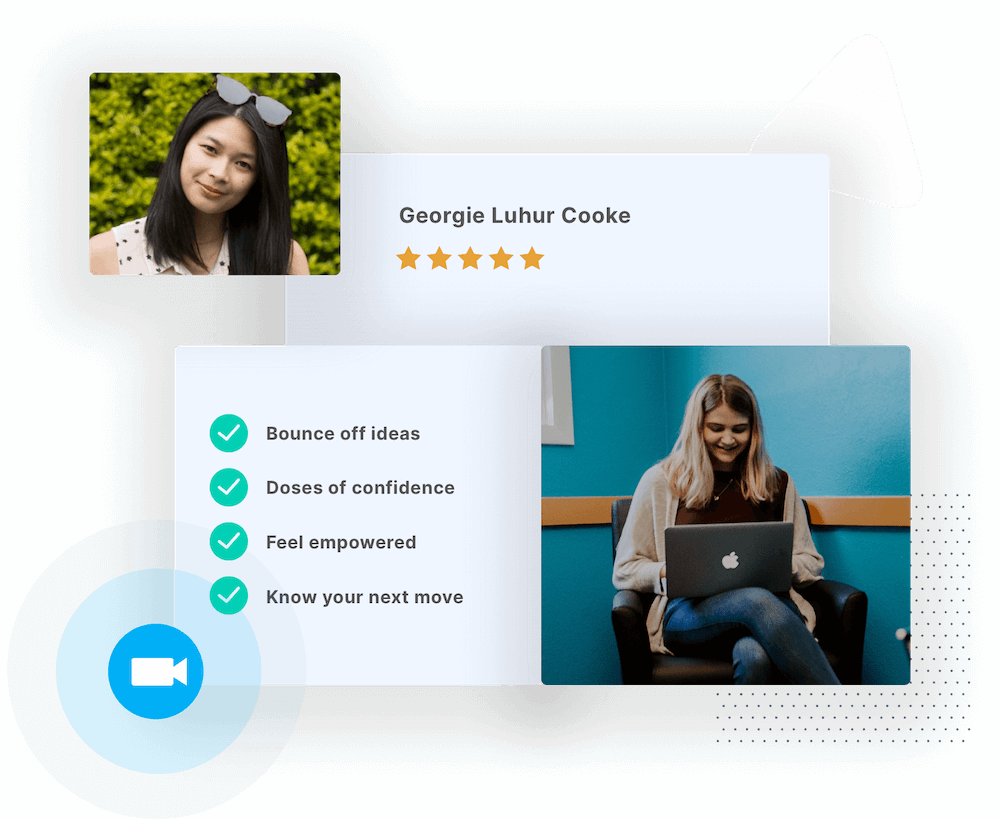 Industry-leading advice
from the people who know tech best
Your mentor will offer guidance where they see opportunity, and even push you to do amazing things you probably thought you couldn't. Whether that's switching careers or simply preparing for a personal project, our mentors are like having an accountability partner in your pocket.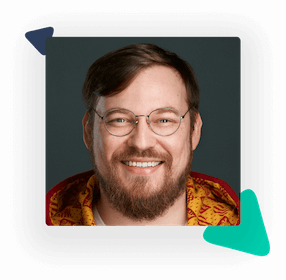 "I had several calls with mentees this week, and every single one of them has been insightful, cheerful, uplifting, and full of ideas being exchanged."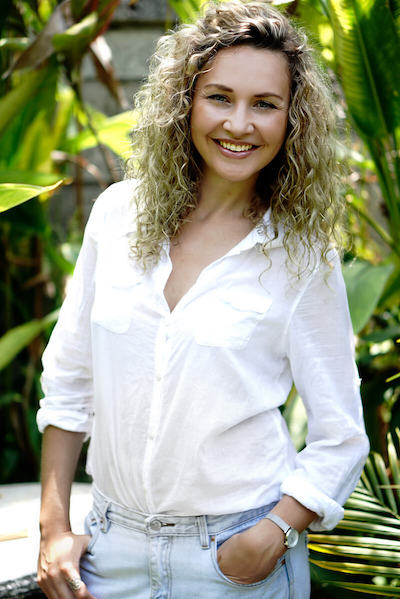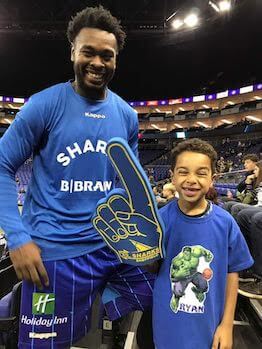 We talked to Ryan Wilson, a now-retired professional basketball player from the UK about his career journey – and how one of our mentors helped him put his passion into reaching his big next goal: starting a career in tech.

Hundreds of tech leaders at
simple prices, starting at just $10/month.
Our mentor subscriptions are built with flexibility in mind. Just pick your mentor, try them out with a no-obligation 7-day free trial, then move to a low-cost monthly payment. No lock-ins and absolutely no hidden costs.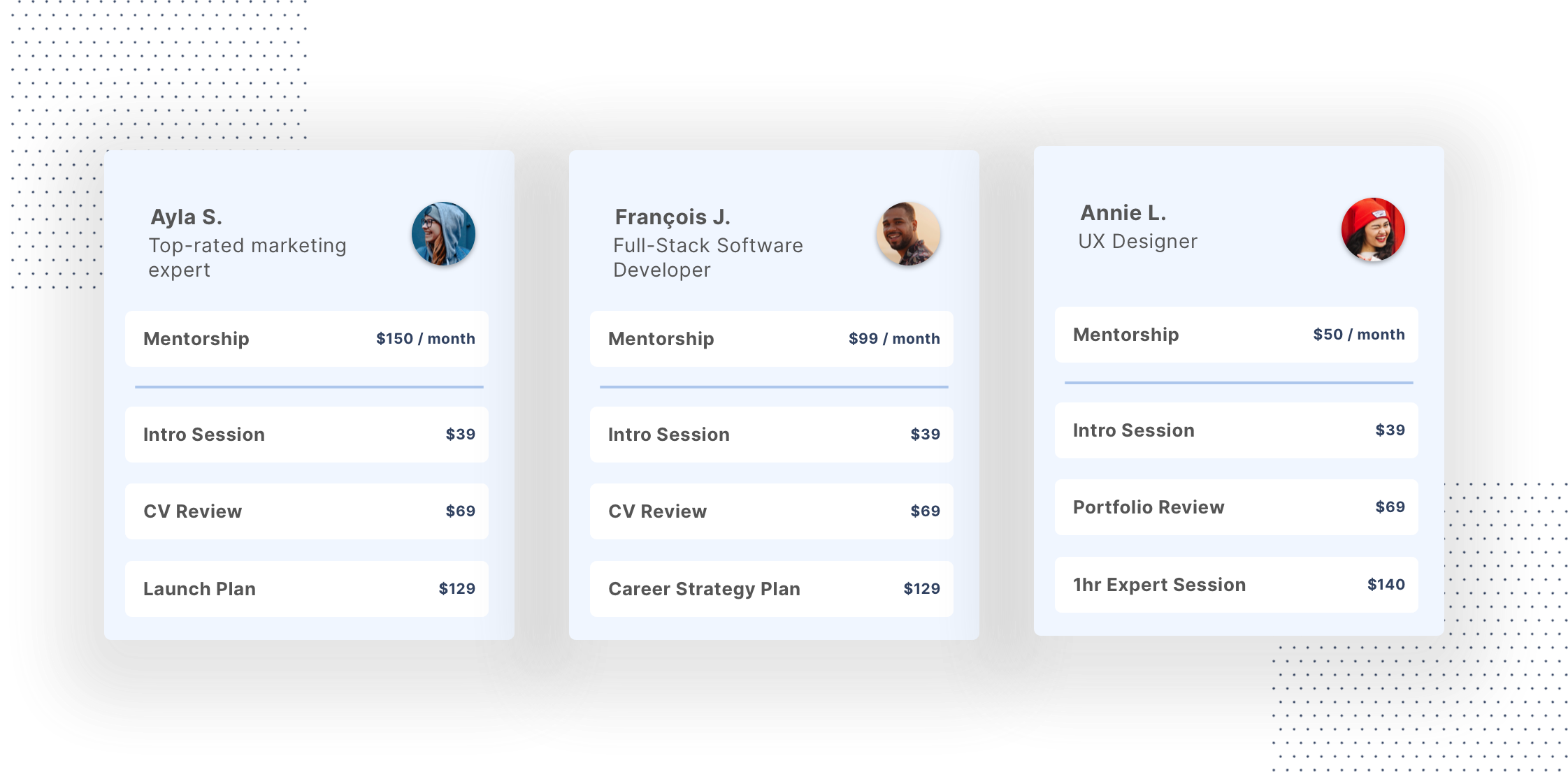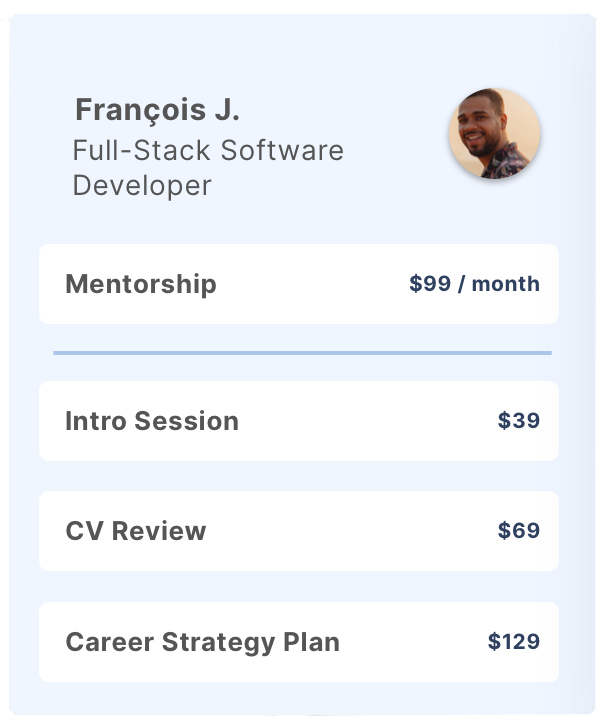 Free trial
For 7 days, with every mentor
No strings
Cancel anytime, just one click
Money-back
First 14 days, if not satisfied
Find a Mentor
Not sure if mentorship is right for you?
Give it a try with a one-off session.
The main MentorCruise service is focused on long-term mentorship, but we also know that a single meeting can sometimes be all you need. With that in mind, we developed our casual sessions, which give you access to our full roster of mentors on a one-time basis.
Show me more sessions
Still not convinced?
Don't just take our word for it
At MentorCruise, we've already delivered 1-on-1 mentorship to over 2,000 students, professionals, managers and executives. Even better, between them they've left an average rating of 4.7 out of 5 for our mentors. But don't just take our word for it – here's what some of them had to say about MentorCruise.
"Felix is a great mentor, with years of experience in the marketing industry he knows exactly what hiring managers are looking for. Really easy to talk to, very good listener and gives great advice."
"Pooja is very organized and an excellent mentor. She is very friendly and understand Flutter and Dart very well. Anyone needing help with Flutter would be wise to add Pooja as a mentor."
"Holly gave excellent mentorship when I had troubles choosing a path in my tech career. Thank you Holly for your advice and help!"
"Sandrina helps me a lot and inspires me very much! I recommend her to anyone who is looking for a mentor."
"Diana is the type of mentor you want to keep for a long time if you are looking for someone to guide you through the coding world. She immediately identified my goals and helped me find a learning path."
"Trace went above and beyond to help me build a backend for my application. Reaching out to Trace was the best decision I've made in a long time."
Find a Mentor
Read more reviews
The mentorship model. Reinvented.
We built MentorCruise because we know that successful mentorship can be truly life-changing – for both parties. The only problem? Mentorship today is often locked behind endless MOOC courses, bootcamps, and video programs, totally missing the most important thing: 1-on-1 interaction.
Over 1,000 people have already discovered the power of a
personal mentor. Isn't it time you did, too?