1-on-1 Mentorship
Break into tech, amplify your skills, & fast-track your career-growth.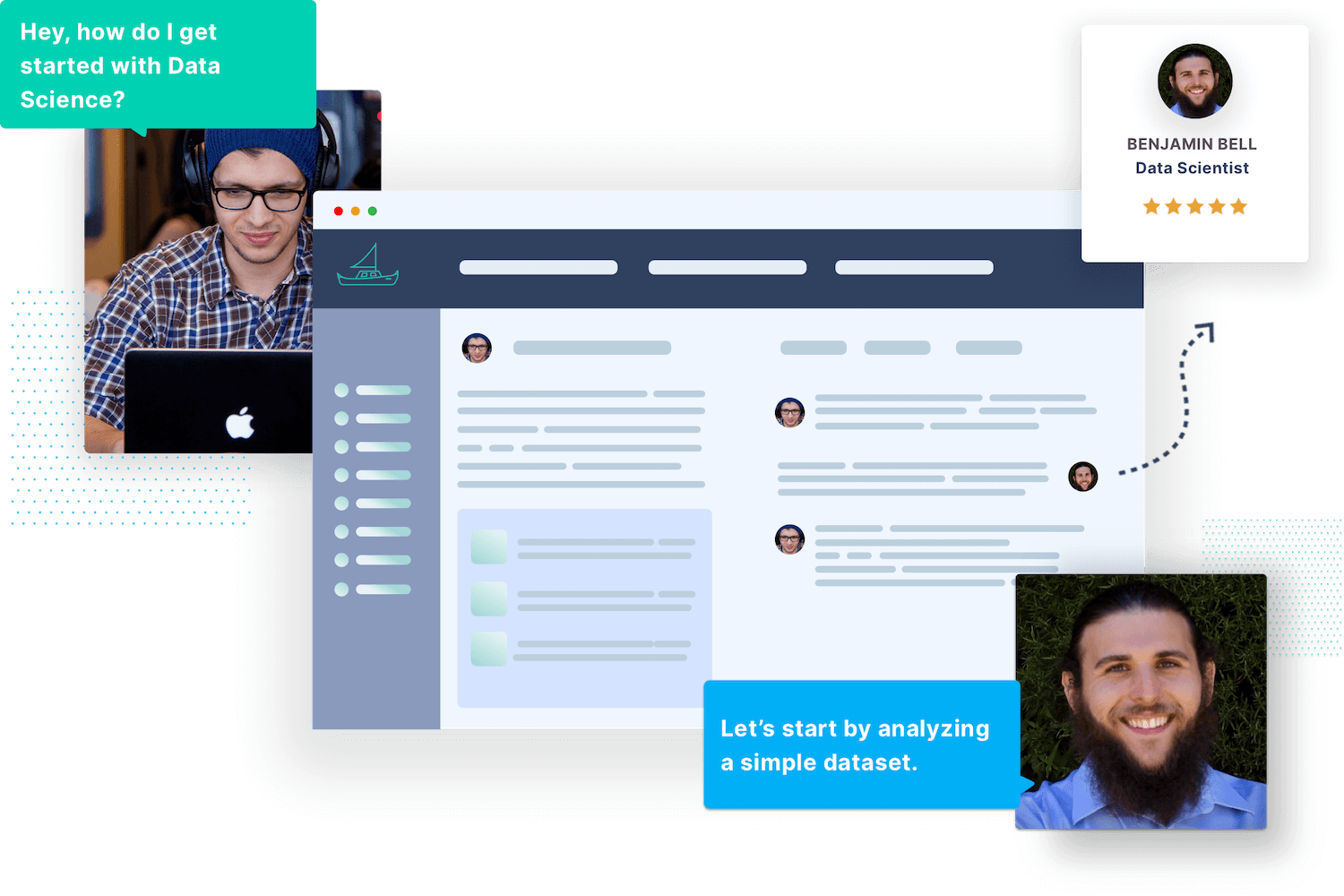 Get mentored by industry veterans

The Mentorship for All
Have your own personal coach to guide you through every step. The personal advice and guidance tailored to you paves your way to success.
Students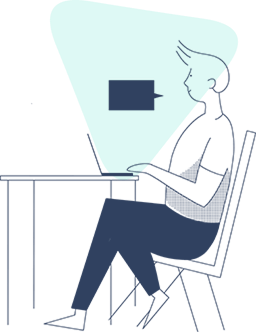 College Grads
Professionals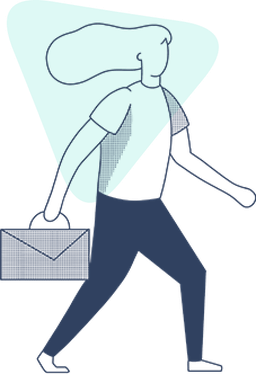 Say Bye to Self-Doubt,
Hello to Confidence
Step up your career game plan, prep up interviews, job search & promotion. Your mentor will listen to your doubts, give solutions (all drawn from their experience) and take you where you want to be.

Sessions

NEW
Book a mentor in minutes.
Finding and choosing a mentor can mean a lot of work. With Sessions, we are introducing a new offering which allows you to book a mentor for a single, pre-defined online session within a few minutes. No applications, no back-and-forth, just book.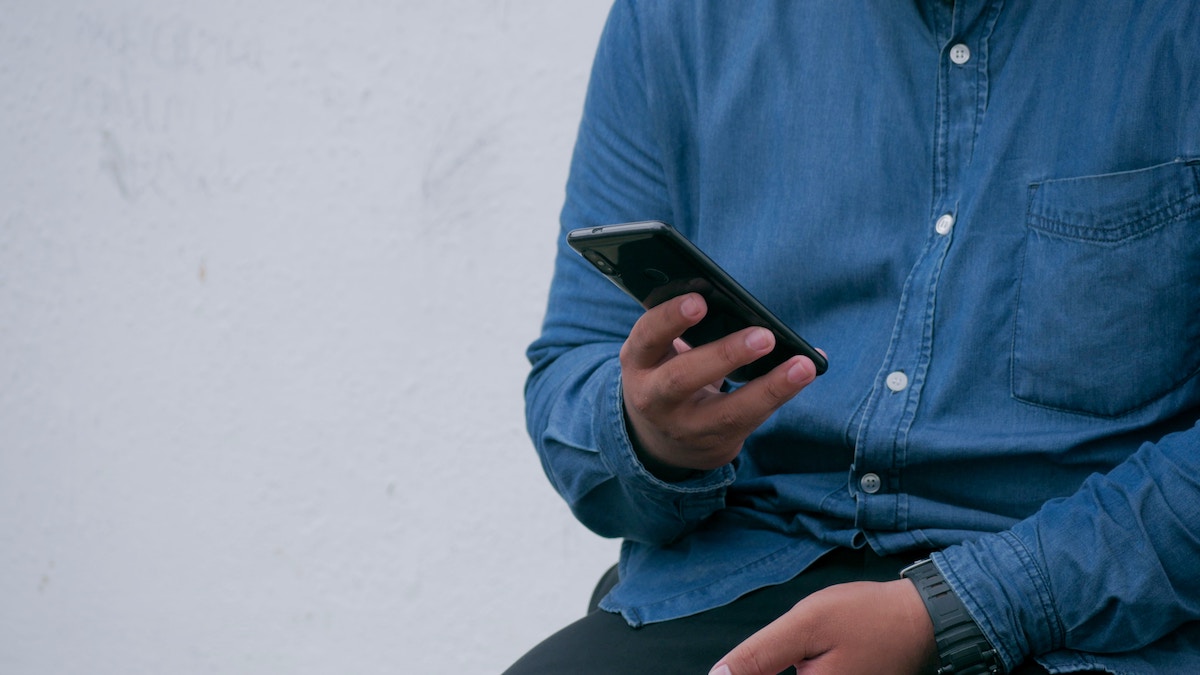 Mentoring by Industry Veterans
to give You an Edge in your Career
The best experts in the industry will prepare you to be well-equipped to tackle on any real-world challenges like completing a career change or upping the ante to get a job promotion. These experts are hand-picked and cautiously vetted to give you an enriching, career-rewarding experience.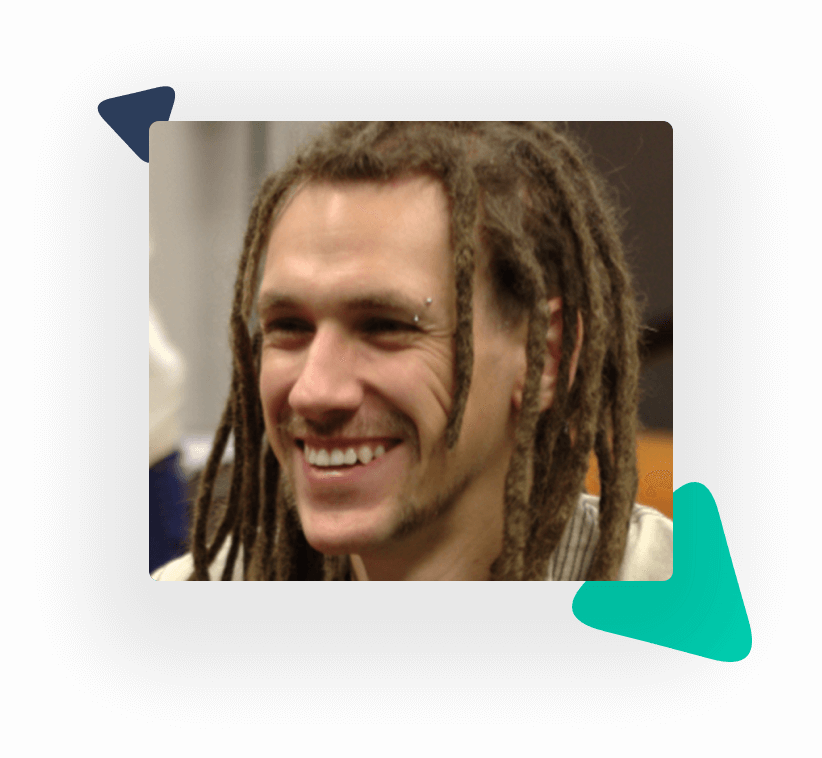 "You're giving them access to experts who can help them on that journey, guide their missteps, bounce ideas off, and be a consistency when other things might be changing around them!"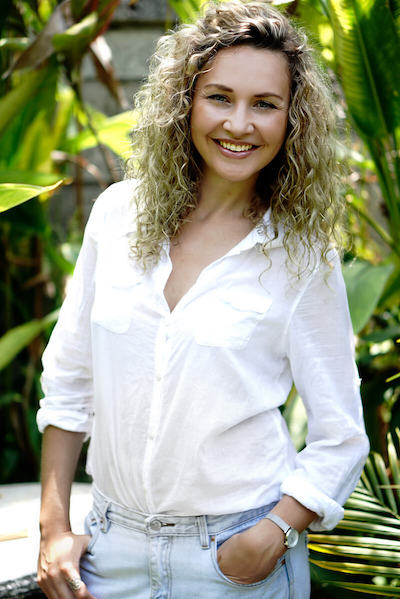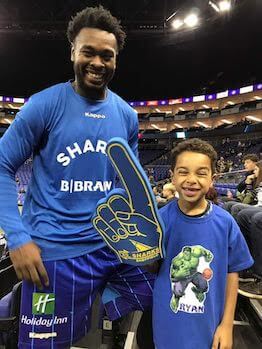 We talked to Ryan Wilson, a now-retired professional basketball player from the UK about his journey to Cybersecurity, and how one of our mentors helped him put his passion into reaching his big next goal: starting a career in Tech.

Simple Pricing.
Pay as you go.
Choose mentors based on your budget and make monthly payments, which enables you to pay as you go, instead of paying upfront. No hidden costs. Cancel anytime. Mentors offer a 7-day risk free trial. We guarantee you get your money back, should things not be up to your expectations.

For Starters
Vetted & Professional Mentors
Working towards your long-term goal
Check-ins through Chat
-
-
Learning & Growing
Vetted & Experienced Mentors
Working towards your long-term goal
Regular Check-ins through Chat
Study Plans & Activities
1-on-1 Calls possible
Career Change & Coaching
Our very best Mentors
Working towards your long-term goal
Daily Check-ins through Chat
Study Plans, Activities, Coaching & Support
Regular 1-on-1 Calls, if wanted.
Don't take our word for it
Over 500 students, grads and professionals have signed up for a mentorship with us before, and left an average rating of 4.7 out of 5 for their mentors. Many of our mentors and mentees have been working together for a year or more now.
️⭐️⭐️⭐️⭐️⭐

"Annie is an amazing mentor who gives me great advice enthusiastically. Her successful experience and wide knowledge in the field have improved my skills for career development."
️⭐️⭐️⭐️⭐️⭐

"Pooja is very organized and an excellent mentor. She is very friendly and understand Flutter and Dart very well. Anyone needing help with Flutter would be wise to add Pooja as a mentor."
️⭐️⭐️⭐️⭐️⭐

"Holly gave excellent mentorship when I had troubles choosing a path in my tech career. Thank you Holly for your advice and help!"
️⭐️⭐️⭐️⭐️⭐

"Sandrina helps me a lot and inspires me very much! I recommend her to anyone who is looking for a mentor."
️⭐️⭐️⭐️⭐️⭐

"Diana is the type of mentor you want to keep for a long time if you are looking for someone to guide you through the coding world. She immediately identified my goals and helped me find a learning path."
️⭐️⭐️⭐️⭐️⭐

"Trace went above and beyond to help me build a backend for my application. Reaching out to Trace was the best decision I've made in a long time."
Read more reviews
Re-inventing the mentorship model
We understand the impact of a solid mentorship on any student or professional's life. But, we were frustrated with expensive bootcamps, online MOOC courses & video programs with their lack of 1-on-1 coaching. That's why set out to build a platform that's affordable, offers rock-solid career adivce & improves your life.
Just One Caveat! Prepare yourself for working
hard during the mentorship, the more you work
the more you will get out of it!