MentorCruise Sessions
Vital career advice at your fingertips
Hop on a quick and easy one-off call with one of our industry experts to gain a competitive advantage in your career.
Rated 5.0 stars
by over
2,098 customers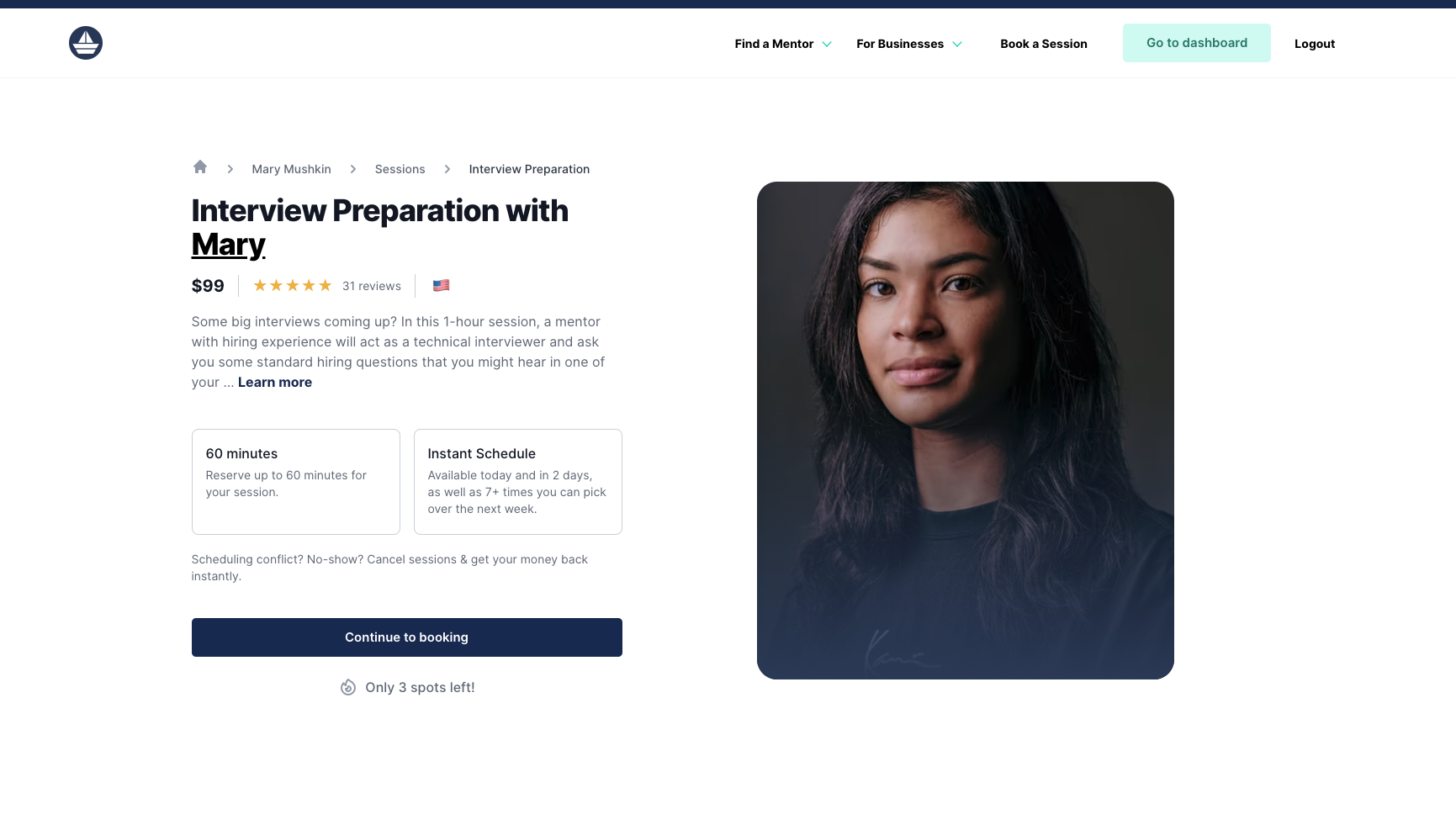 Personal mentorship is just one easy click away
When we say 'easy', we mean it. Search, choose, click, book and you're in! Sessions are all about getting your answers quickly.
All in one place
Dozens of different sessions and hundreds of available mentors.
Quick booking
Book a session in less than a minute. Have a call within a week!
Easy contact
Done! You're receiving all info you'll need for your session.
I learned a lot in my meetings with Sebastian. He looked at my situation holistically and was quick to give me new viewpoints or information to help me dive deeper into them.
I'm very happy with the help Morgan gave me, he brought up very important questions that led me in the right direction in my job search.
Frequently asked questions
Who are the mentors?

Mentors are active professionals in the tech industry that have been pre-vetted and collected their stripes as mentors in the MentorCruise network.

Are these career coaches?

No, mentors are different from career coaches in the sense that they are active professionals, not full-time mentors or coaches.

How can I schedule a session?

After booking, either a calendar or email contact is shared with you. You can see the next availabilities of a mentor on the booking screen as well.

I can't attend my session, what now?

You can cancel a session anytime before it has happened, a mentor can react within 24 hours, after that you'll get the money back, no questions asked.

My mentor didn't show up, what now?

This doesn't happen very often, but of course you'll get your full refund, the mentor is also going to be striked.

I want to meet more than once with my mentor.

You're of course free to book multiple sessions with each mentor, as well as signing up for their subscription plans.