Mentorship for Teams, Orgs & Enterprises
Scale your internal knowledge, fast.
From advising projects to on-the-job technology training, our mentors can help you stem educational and organizational shifts without slowing you down.
Get in Touch
Browse Mentors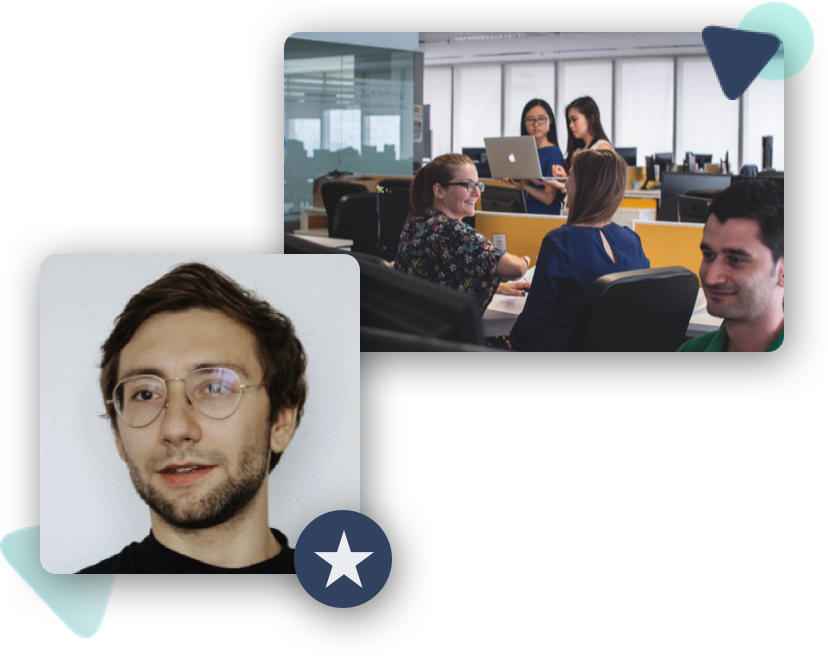 Scale your internal knowledge

How can my team benefit from this?
Mentors on our platform are vetted, experienced and continuously evaluated. Your team only deserves the best, and this is the place to get it.
Mentorship as a Service
Mentorship builds knowledge and leadership qualities. Add shared or personal mentors to your team as a benefit.
Org-wide technology training
Technology is ever-changing, as a company, you need to develop your employees to stay relevant. Our mentors can help with that.
Advisorship done right
Building a business is hard. Our expert mentors can work hand-in-hand with your leadership team to make a change.
Get in Touch
Browse all Mentors
The mentorship model. Reinvented.
We built MentorCruise because we know that successful mentorship can be truly life-changing if done right. The problem? It's not accessible to everyone, and hard to master. That's what we are here for.
Teams around the world are happy with the
outcomes of their mentorship. Are you next?