Product information
Sometimes, a strategy is needed to accomplish a future career change, or simply to get further in your current position. Should you go back to school? Look for a new job? Learn a new set … Learn more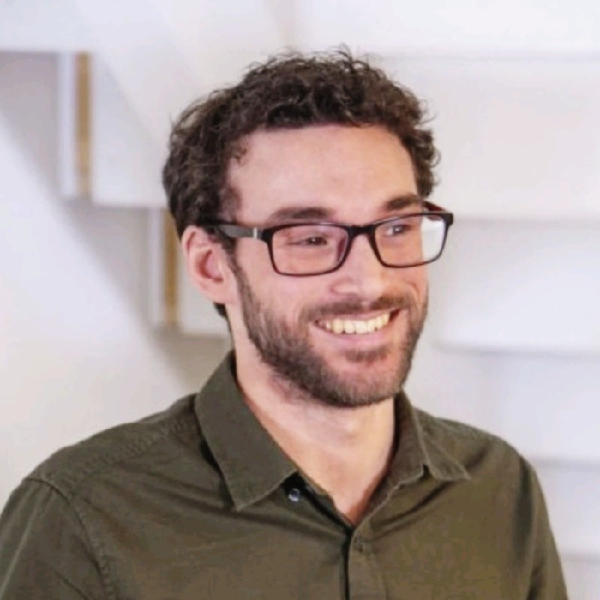 About this Session
Sometimes, a strategy is needed to accomplish a future career change, or simply to get further in your current position. Should you go back to school? Look for a new job? Learn a new set of skills by yourself? Become a freelancer?
One of our mentors could be the outside view you need. They understand the challenges that come with a career change, and are happy to help you come up with a solid strategy on how to reach your goals.
Over the last 4 years, I've increased my salary by 400% with strategic job changes. I've sat on both sides of the interview table and have historically got job offers within 14 days of starting a search.
I can help you to plan a career strategy to reach your desired job title or salary level.
Our pledge to your protection and satisfaction
No-show protection
If you don't hear from a mentor, it only takes one click to get your money back, report the mentor and cancel the booking.
Top rated mentor
We take quality seriously! All mentors are pre-vetted and continuously evaluated based on their ratings.
Easy scheduling
Whatever it takes, we try to find the easiest way to schedule a session between you and your mentor.
Recent reviews
5 stars. I had no clue which direction to go in with my career. Dav asked me important questions and explained to me insights that allowed me to look within and figure out myself where I wanted to go. He is a great listener and allowed me to explain my past, current situation and future plans and told me straight up what will and won't work in his opinion. Cool guy and I highly recommend. P.S. I now know which direction to go in.
If you're looking for a mentor on anything digital marketing related, Dav is definitely the person you're looking for. His technical knowledge is deeply impressive, but it's his ability to make the complex understandable that sets him apart. Dav has a knack for breaking things down in a way that makes sense - it's like he can untangle the knottiest problems with ease. One of the things I appreciate most about Dav is his willingness to listen. It's a simple thing, but so valuable. He hears out my concerns and ideas about our agency's direction, providing feedback that's both considerate and constructive. It's thanks to these conversations that I've been able to clarify my thoughts and become more confident in our strategic planning. Working with Dav has been a transformative experience. His wisdom and support have played an integral role in shaping our agency's strategy, and I can confidently say that we are stronger for it. If you're looking for a mentor who listens, clarifies, and inspires, I wholeheartedly recommend Dav. His insights have been an invaluable part of my journey, and I know they'll be just as valuable to you.
Dav has been really supportive and had given me many useful feedback and insights about my marketing agency. I definitely recommend having him as a mentor!
More great help from a master of the trade! I look forward to every session.
Dav has been a super-helpful mentor! We've only had a few sessions but he picked up amazingly quickly on the nuances of some difficult SEO challenges I brought to him. He offered several actionable tips that I've put into place and have gotten results from. He's always on time for Zoom appointments and flexible with scheduling. He is willing to share his screen and describe what he's doing as he does it -- or let me share my screen and listen thoughtfully to what I'm trying to do. He has a ton of expertise in SEO and can quickly evaluate keywords, SERPs, and websites. Highly recommend!