Communication 101 for Engineers with Naz
Product information
Learn how to communicate more effectively. Your communication skills affect your career prospects, the value you bring to your company, and the likelihood of your promotion. This session helps you communicate better in a variety … Learn more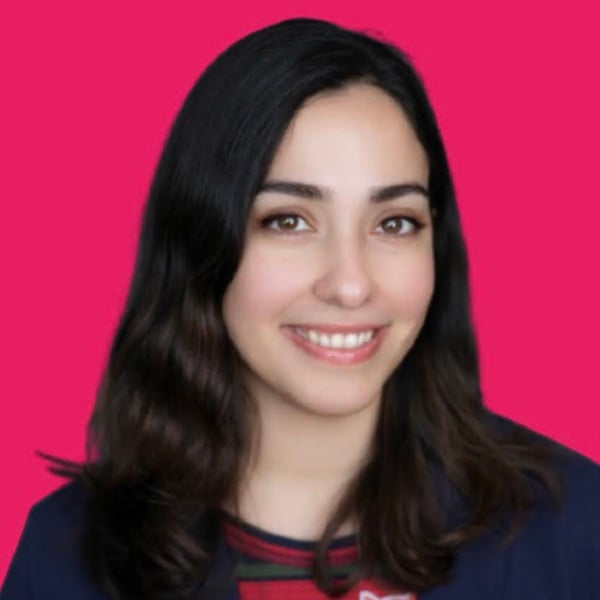 About this Session
Learn how to communicate more effectively. Your communication skills affect your career prospects, the value you bring to your company, and the likelihood of your promotion. This session helps you communicate better in a variety of professional situations, including meetings, email messages, pitches, and presentations.
When I started my career I had lots of questions, sometimes I was confused about which direction to take, and which skills to pick up. After a while, I found someone who gave me direction and goals, who saw the future of my career and helped me reach my goals …
Our pledge to your protection and satisfaction
No-show protection
If you don't hear from a mentor, it only takes one click to get your money back, report the mentor and cancel the booking.
Top rated mentor
We take quality seriously! All mentors are pre-vetted and continuously evaluated based on their ratings.
Easy scheduling
Whatever it takes, we try to find the easiest way to schedule a session between you and your mentor.
Recent reviews
Naz is one of the best mentor that I worked with. I was very lucky to find her and change my career path. You will be on the right track with the right discipline under her watch. She is very organized. You will be in an excellent position if you listen to her and follow what she says. It is a shame on me that I can only give 5 starts. Thank you Naz.
I was working in a position that wasn't fulfilling and diminished my technical skills to a point where I questioned if I could even continue being a software developer. I didn't feel confident coding, understanding bugs, or feeling I could be autonomous. But I decided to take a chance and leave my position and pursue a mentorship full-time. I wanted to learn something current, fulfilling, and enjoyable in order to bring more to the table as a developer to a company and feel well-rounded as a developer myself. So I decided on the JavaScript/React/Node space. I chose Naz because not only were her technical skills impressive but so was the way she looked at mentoring and teaching. When I began my time with Naz, we started from the ground up. I went from a basic understanding of JavaScript to tackling React and Node projects where I could guide myself into learning more when knowledge gaps arose. Naz helped me understand my learning patterns and areas to improve. I even took on new challenges like blogging on Medium or helping others with coding in my spare time. It's honestly amazing this was all within the span of 6-9 months. I feel so much more self-sufficient and was able to overcome a lot of my insecurities as a developer. Because of my time with Naz, I am entering my latest role as a full-stack JavaScript engineer at a startup! This is something I couldn't imagine myself doing prior to this experience and honestly, I encourage any developer that is struggling with direction to take on a mentorship program because not only will you understand more technically, but you will understand more about yourself and your abilities!
Naz is a great mentor. She really cares about her mentees success. She was really helpful during my career development and I learnt a lot from her.
Naz is very experienced in the software field. I can tell that from our first call. So if you need some deep insights, Naz would be a great choice!
It was real good! To the point. She was able to hone in and give a step by step to do list. Also provided resources for me to check out.