Book a Introductory Call with
Mary He
Mentor
Price
Duration

Mary He

Product Designer at Modern Health

$39
~30 min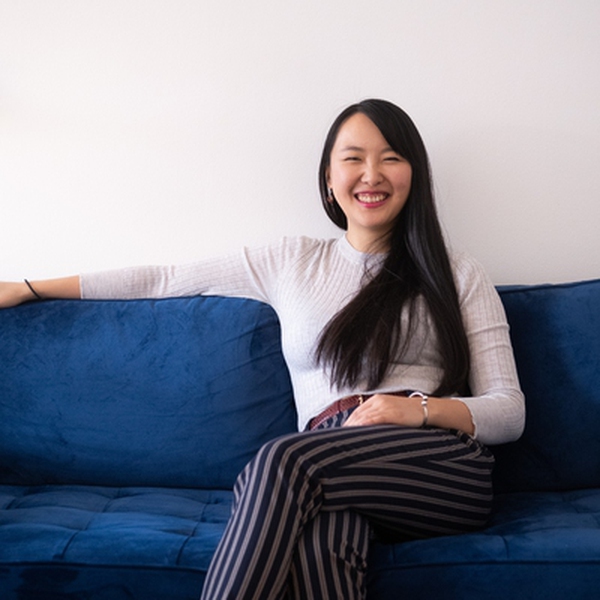 Mary He
Product Designer at Modern Health
Approx. 30 minutes
$39
About this Session
If you're looking for a mentor, and you're just not sure about how this all works – this should be for you. In a casual, informal introductory call, a mentor will introduce themselves, show you around the platform, explain how our mentorships work and explain how they would set up a mentorship with you.
This session is perfect if you're looking for a longterm mentor, but you're just not sure how this can work – or if you already set eyes on a specific mentor, and want to get to know them beforehand.
Hello :) and welcome to MentorCruise. I'm Mary, and I've been serving as a Product Designer for the past 7 years, working in different capacities across technology startups, corporate environments, and doing consulting and contracting for non-profits.
My approach to mentorship is to provide a safe space where you feel comfortable sharing your journey and experiences so I can gain a deeper understanding of who you are. Then I'll move to asking you a series of open questions around how you'd hope to grow as a designer and as an individual, while sharing stories with you about my career. From there, if you feel comfortable, I'll dig deeper with you to figure out what areas you're looking to grow in, how I can support your journey and reflect back to you some of the ways you can move closer towards your goals.
If it sounds like an excellent fit for us to work together, I'll work with you at the end of the call to craft a growth plan with you to find ways that I can help support you throughout your career and your life journey.
The reason why I decided to become a mentor is to help designers solve some of the biggest areas related to growing their professional careers. In the past few years, I've noticed a growing problem that designers don't have easily accessible information about how to elevate to the next level in their career. They might have to dig in Medium articles, or do a bunch of googling, or pay for expensive bootcamps to get this information. Beyond a certain point in their career, they aren't even able to access or find information because the material online for design simply doesn't exist for the types of questions they need answers to. At this point, one of the best resources a designer can get is a mentor that has seen it all.
I'd like to support designers in all capacities in feeling fulfilled at work by unblocking them or answering burning questions that they don't have the answers to. I've worked in corporate spaces, agencies, startups, co-founded a small tech business and contracted my design services in many capacities.
Given my 7 years of design experience, I've designed key features that have pushed top metrics companies care about, and moved the needle on many company initiatives. I've jumped through the hoops and understand what leadership or bosses or executives are looking for when it comes to projects, and design communication. Based on these experiences, I now want to impart some of my experiences through my struggles to help other designers find their own path forward.
You are able to schedule the session right after booking via Calendly.com.
Cancellation Policy
In order with our refund policy, we offer a full refund and cancellation of any session for up to 7 days after the first contact with a mentor. A refund can be requested through the "Cancel Session" button after booking.
Please note that we can not offer any money-back guarantee after a session has been completed, unless there has been major misconduct on the mentor's side.