Book a Work Review with
Payam Ghassemi
Mentor
Price
Duration

Payam Ghassemi

Senior Robotics Engineer at Canvas Construction Inc

$69
~30 min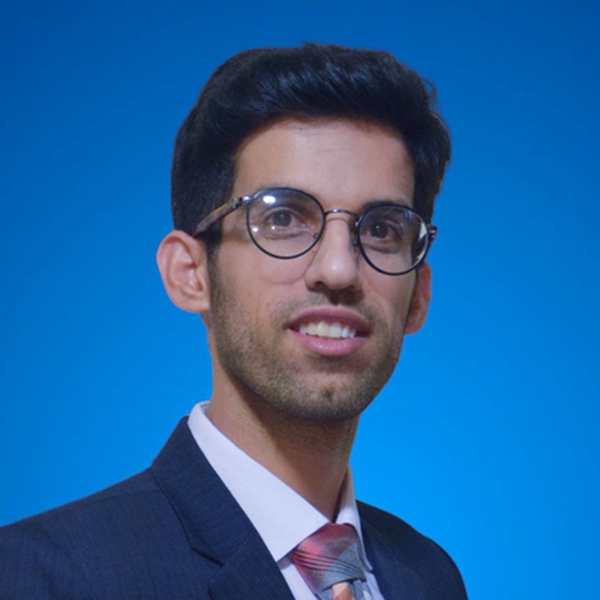 Payam Ghassemi
Senior Robotics Engineer at Canvas Construction Inc
Approx. 30 minutes
$69
About this Session
Not sure about your newest design? Not sure if your code is as good as it can be? Portfolio site looking a bit, meh?
In this session, a mentor will sit down with you, and give you some inputs to make your work better, be it a code review, inputs on your design, or some inspiration for your project.
This is not a hands-on session! The mentor will not touch code or design your work for you. For something closer to that, book a consultation!
What type of projects I can help with?
If you have a code project (Python, C/C++, or Matlab), a presentation (onsite interview, conference, thesis), or a paper,  and you need constructive feedback to improve the quality of the work, resolve a bug in the code, devise a method to solve the project or revise the paper or presentation, you can book this session.
Why can you count on me?
I have more than 9 years of experience working with undergraduate and graduate students in academic settings and technicians and engineers in industry settings to guide them to successfully deliver their assignments and project.
How do we run the session?
1. (Optional but Recommended) You send me a short description of the work that you want to discuss. Ideally, you need to ask the specific question(s) or discuss the issue(s) that you need my help with. If you prefer, you can share the related files, too.
2. You should receive a confirmation from me that I received your description and the corresponding files. After that, I review your questions and work before our 1-on-1 session. This helps to spend most of the session discussing the solution or giving constructive feedback.
3. We schedule a time to have our 1-on-1 session via Calendly.
4. We run the 1-on-1 session via Zoom or Google Hangout (depends on your preference). The whole session will be divided into 3 sections. First 5 minutes of the session, we discuss the problem and the goal of the session to ensure we are on the same page. Then, we review the work or discuss the solution to address the issue that you are facing. Finally, we wrapped up the session and summarize the items that have been discussed, and proposed any future steps if needed. 
You are able to schedule the session right after booking via Calendly.com.
Cancellation Policy
In order with our refund policy, we offer a full refund and cancellation of any session for up to 7 days after the first contact with a mentor. A refund can be requested through the "Cancel Session" button after booking.
Please note that we can not offer any money-back guarantee after a session has been completed, unless there has been major misconduct on the mentor's side.