To help you differentiate and find the perfect mentoring service for your needs, we have compiled a comprehensive list. While MentorCruise sets the standard, this list offers even more options tailored to your preferences.
Let's dive in!
What is mentoring?
Mentoring is when someone with knowledge and experience helps another person progress in their professional life. It can be formal or informal, with goals either measurable or more flexible.
Typically, mentoring occurs between a senior and junior employee within an organization, focusing on the mentee's growth, learning, and career development.
Effective mentors can act as role models or teachers, providing valuable guidance and support to help their mentees achieve their goals. It's important to note that mentoring is different from coaching or counseling, as it involves advice-giving and direction rather than therapy or paid services for mental health.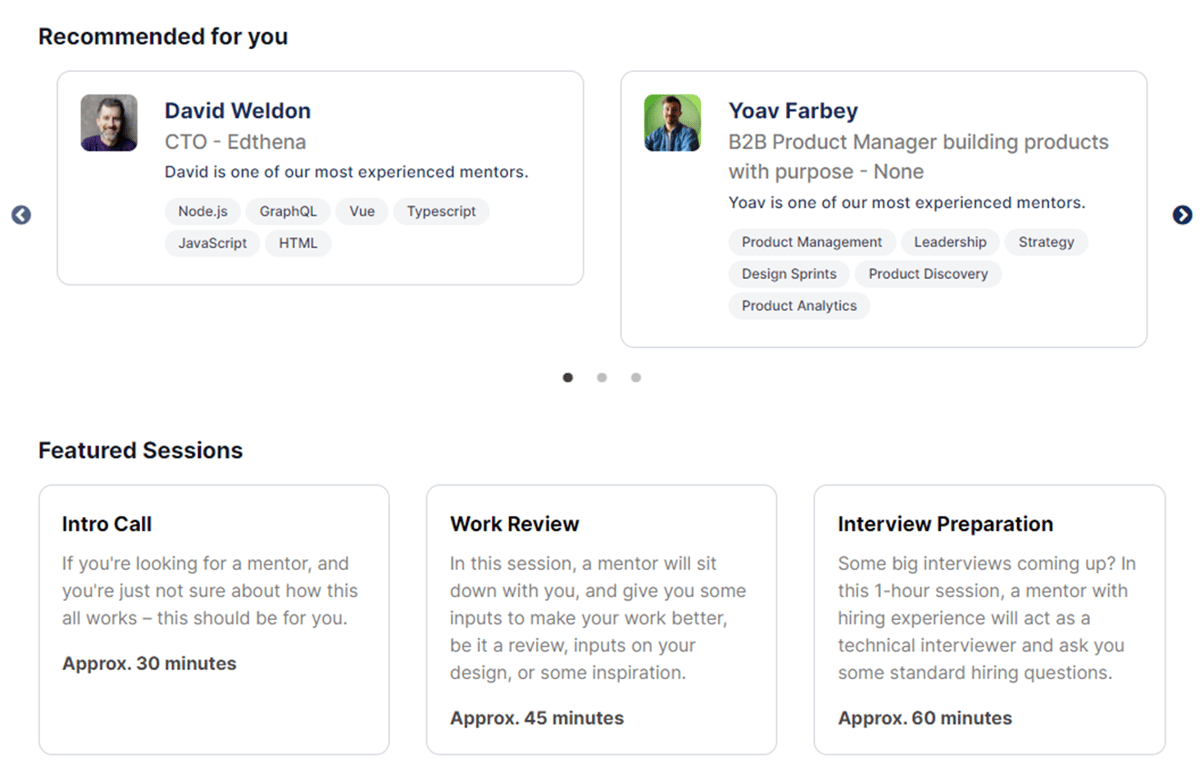 Why are mentoring services important?
Networking opportunities
Employees seek meaningful work, strong connections, and growth opportunities, with mentoring playing a key role in job satisfaction.
Mentoring and networking activities provide opportunities to sharpen employee leadership and career-related decision-making skills, as highlighted in a strategic intervention brief by the University of Colorado Boulder. Such valuable relationships help experts meet colleagues across disciplines and provide structures of support when encountering difficult situations, contributing to the development of workplace leaders.
Reduces turnover
Mentoring programs significantly improve retention rates, saving businesses substantial costs associated with employee turnover.
According to a case study from Randstad, employees who participated in mentoring programs were 49% less likely to leave, in addition to saving the company $3,000 per participant per year.
Improves onboarding and productivity
Workplace mentoring programs help new employees settle in, leading to faster onboarding and increased productivity.
Mentoring programs are known to improve employee retention and satisfaction. According to a study by the Association for Talent Development, companies that offer mentorship programs see a 50% increase in employee engagement and retention
Breeds better workplace leaders
Mentoring fosters leadership development, benefitting both mentors and mentees, as noted by Chronus. Companies like Amazon, Paychex, and Coca-Cola use mentoring to develop new managers, grow gender parity in leadership, and better integrate employees into the organization, demonstrating the impact of mentoring on networking and leadership development
Builds diversity
Functional workplace mentorship programs attract diverse talent and promote equality of opportunity. Essentially, mentoring can be a strategic tool that can attract and retain high-potential talent, accelerate leadership development and readiness, and shape organizational culture.
Criteria to consider when choosing mentoring services
Mentor's experience and credentials: Look for mentors with relevant qualifications and a proven track record of success in your field of interest.
Compatibility: Choose a mentor who you can work and communicate well with, building a supportive and inspiring relationship.
Mentoring approach: Select a mentor whose teaching and guidance approach aligns with your learning style.
Availability: Assess the mentor's availability and responsiveness to your queries to ensure schedules match.
Goal alignment: Find a mentor who understands and aligns with your career goals, providing tailored guidance.
Cost: Consider the cost of the mentoring service and weigh it against the expected benefits.
9 best mentoring services
1. MentorCruise
MentorCruise is a platform and community that connects professionals and entrepreneurs with mentors and coaches. It offers personalized guidance from leading tech mentors to help individuals reach their potential. With MentorCruise, users can have ongoing sessions and receive expert advice on their own terms.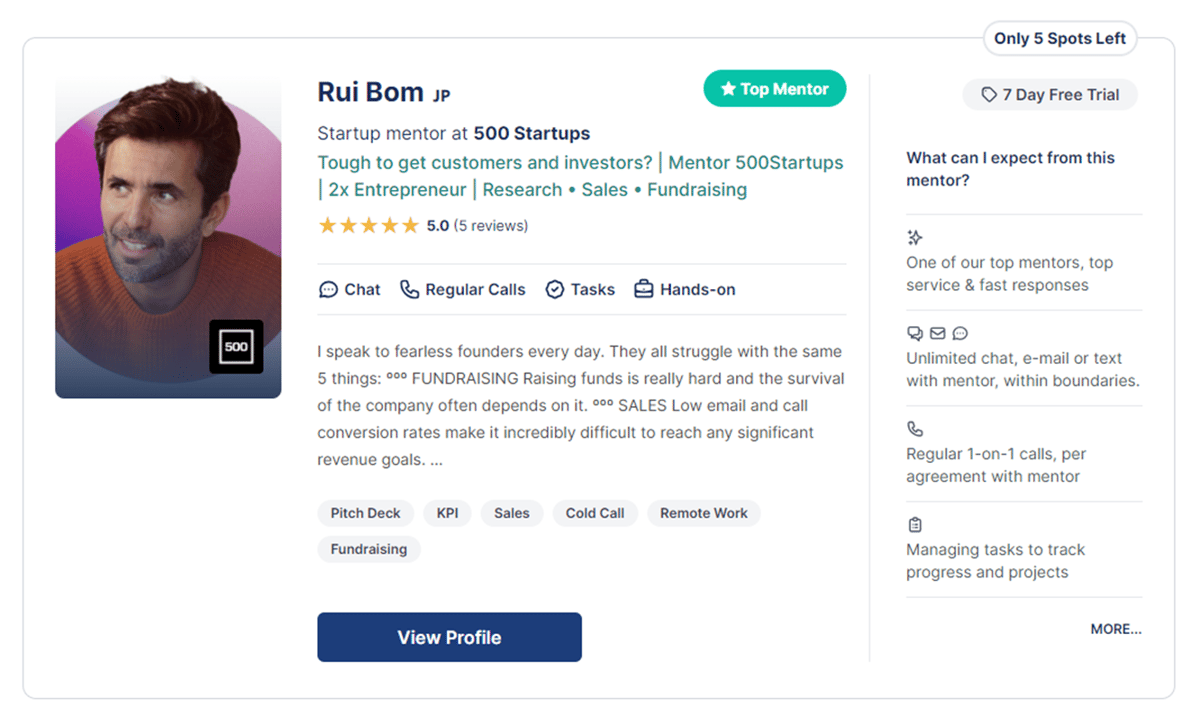 Services Offered
Top-notch mentors and coaches: Gain access to experienced mentors and coaches who can provide valuable guidance and support.
Personalized guidance: Receive tailored guidance that is specifically designed to meet your individual needs and goals.
Industry experts in various fields: Collaborate with professionals who are experts in their respective industries, allowing you to learn from their knowledge and experience.
Personalized mentorship: Benefit from a mentorship program that matches you with a mentor who aligns with your career interests and goals, ensuring a customized mentoring experience.
Pricing
Standard Plans:
Plans under $100/month: Fee rate is higher than 20%
Plans from $100 to $499/month: Fee rate is 20%
Plans over $500/month: The fee is capped at 10% or $100, whichever is lower
Pro Plans:
Plans under $500: The fee is capped at $50
Plans over $500: Fee is capped at 10% or $100, whichever is lower
Sessions:
One-off sessions: Flat fee between $9 and $29
Custom sessions: Flat 10% fee
Custom Plans:
The fee structure follows standard plans: 20% for lower-priced plans and 10% for higher-priced plans, up to a cap of $100
2. Chronus
Workplace Mentoring Software is a powerful tool offered by Chronus that facilitates formal mentoring programs in the workplace. It enables organizations to demonstrate investment in employee career development through structured mentoring initiatives.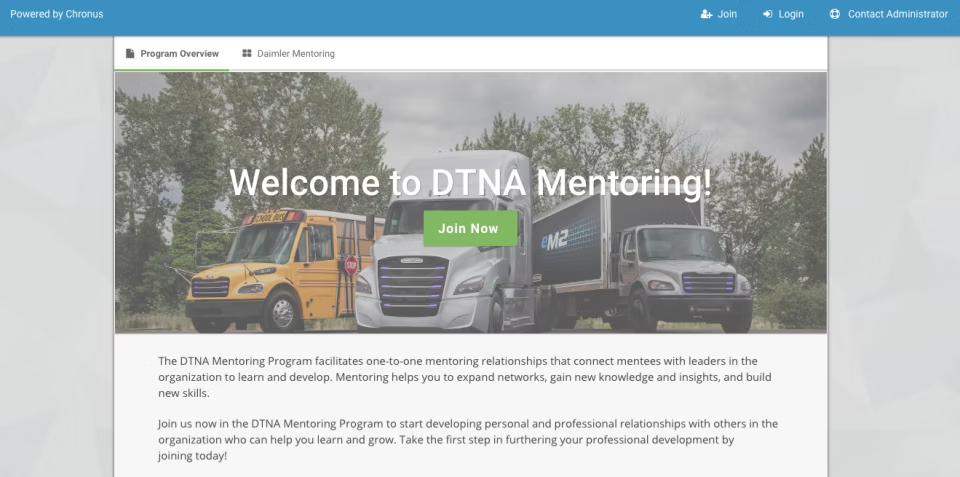 Services Offered
Customizable mentoring programs: Tailor mentoring programs to meet specific organizational needs and goals.
Mentee-mentor matching: Facilitate effective pairings based on skills, interests, and objectives. 
Progress tracking: Monitor and evaluate mentoring relationships and program success.
Resource library: Access a repository of mentoring resources and best practices.
Pricing
To receive pricing details for their mentoring software, request it here Workplace Mentoring Software Pricing.
3. MentorcliQ
MentorcliQ is a comprehensive mentoring platform that supports organizations in implementing successful mentoring programs. It provides a range of services to facilitate effective mentoring relationships and program management.
Services Offered
Mentoring training for participants and administrators: Comprehensive training to ensure effective mentoring.
Just-in-time training resources: Training documents, videos, and worksheets to guide participants.
Customer success coaching: Support for administrators to make the mentoring program successful.
Optional participant launch events: Tailored events to aid mentor and mentee engagement.
Pricing
Contact MentorcliQ directly to request a quote tailored to your organization's specific needs.
4. Qooper
Qooper's Mentoring Software is a comprehensive platform that brings all mentoring experiences together, providing a seamless solution for mentoring, learning, and inclusion.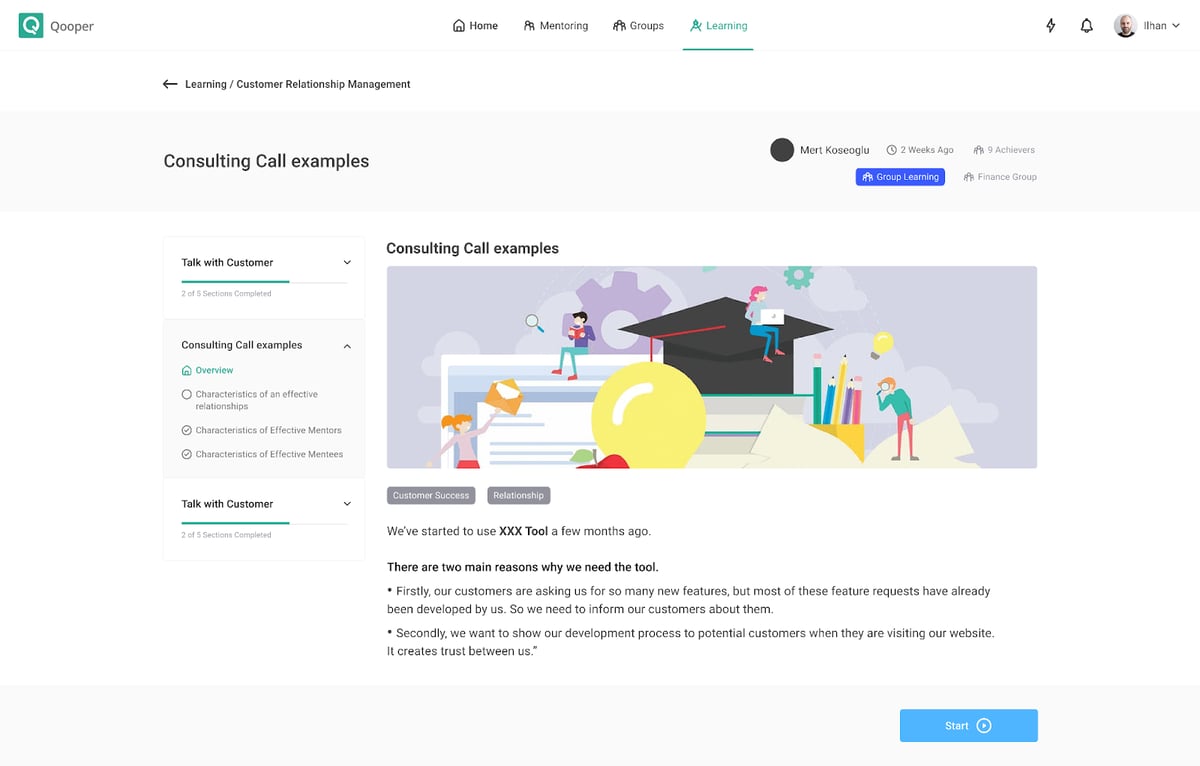 Services Offered
Run mentoring programs: Qooper's platform allows organizations to run mentoring programs, connecting mentors and mentees for effective mentorship relationships.
Career mentoring & career groups: Qooper helps mentees navigate their career paths and shape their career goals by offering career mentoring programs and career groups.
Smart matching algorithm: Qooper's intelligent matching algorithm suggests the best mentors and peers to create seamless mentoring relationships.
Pricing
For detailed pricing information, please visit their website.
5. PushFar
PushFar is a comprehensive mentoring platform that caters to both individuals and organizations. It offers a wide range of mentoring programs to facilitate employee engagement, retention, learning, diversity and inclusion, and overall growth.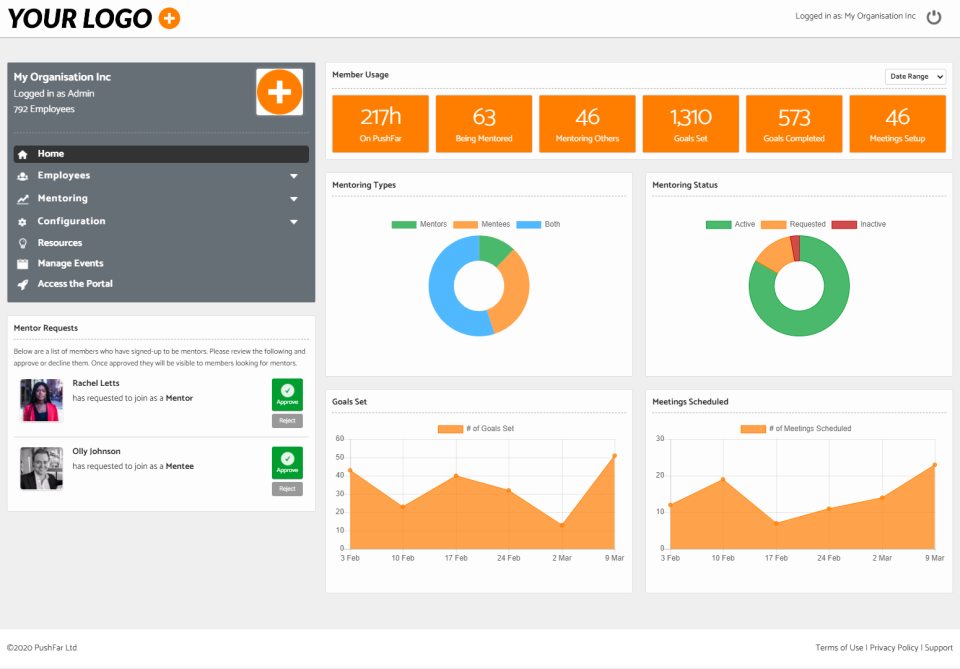 Services Offered
Free open mentoring platform for individuals: Join as a mentor, mentee, or both to find the best mentoring pairs through PushFar's mentor-matching process.
Private mentoring and coaching programs: Customize registration, branding, matching, reports, approval processes, and more to streamline and scale your mentoring initiatives.
Pricing
PushFar is available free of cost for individuals, while organizations can opt for a license-based subscription to access the advanced features and support provided by the platform.
6. Mentorloop
Mentorloop is a versatile tool designed to streamline and enhance mentoring programs. It provides a user-friendly platform for organizations to facilitate effective mentorship relationships.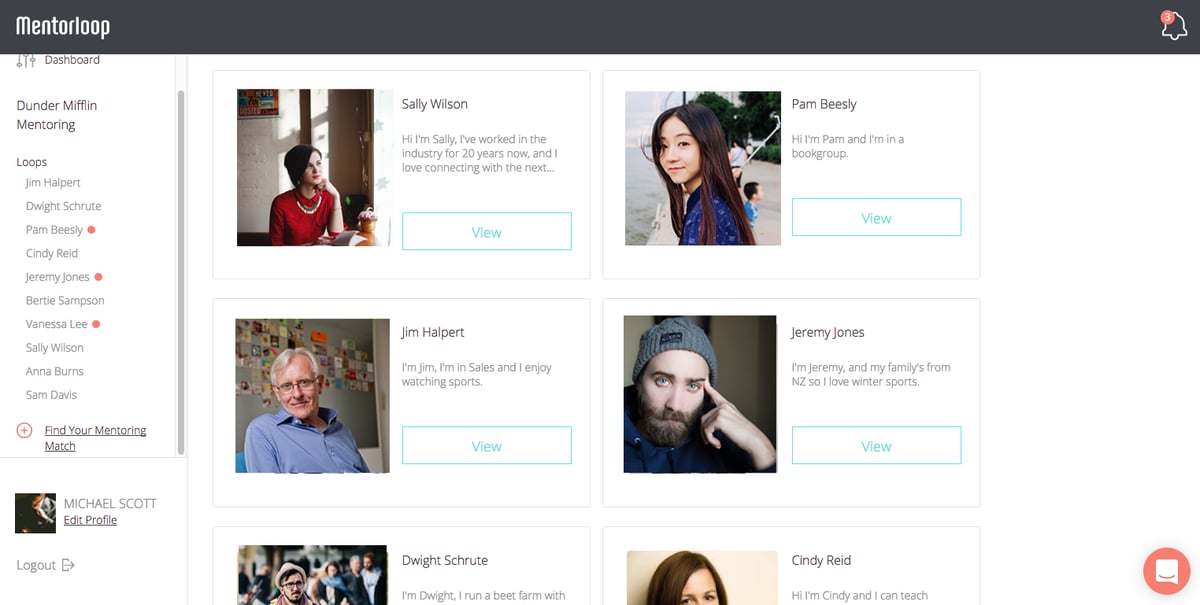 Services Offered
Tailored sign-up forms: Customize the registration process to align with your organization's specific matching criteria, including hierarchy, location, skills, goals, inclusion, and more.
Demo and guidance: Join the next generation of Program Coordinators who receive step-by-step guidance to establish a mentoring culture within their organization.
Enterprise-level support: Benefit from 1-1 support, integrations, and customization options to build and scale a global mentoring program with a complex architecture.
Pricing
Please visit the Mentorloop for detailed pricing information tailored to your organization's unique requirements.
7. Graduway
Graduway is a tool that aims to enhance alumni engagement and digital fundraising. It offers innovative features and a user-friendly interface, empowering organizations to connect with their alumni effectively.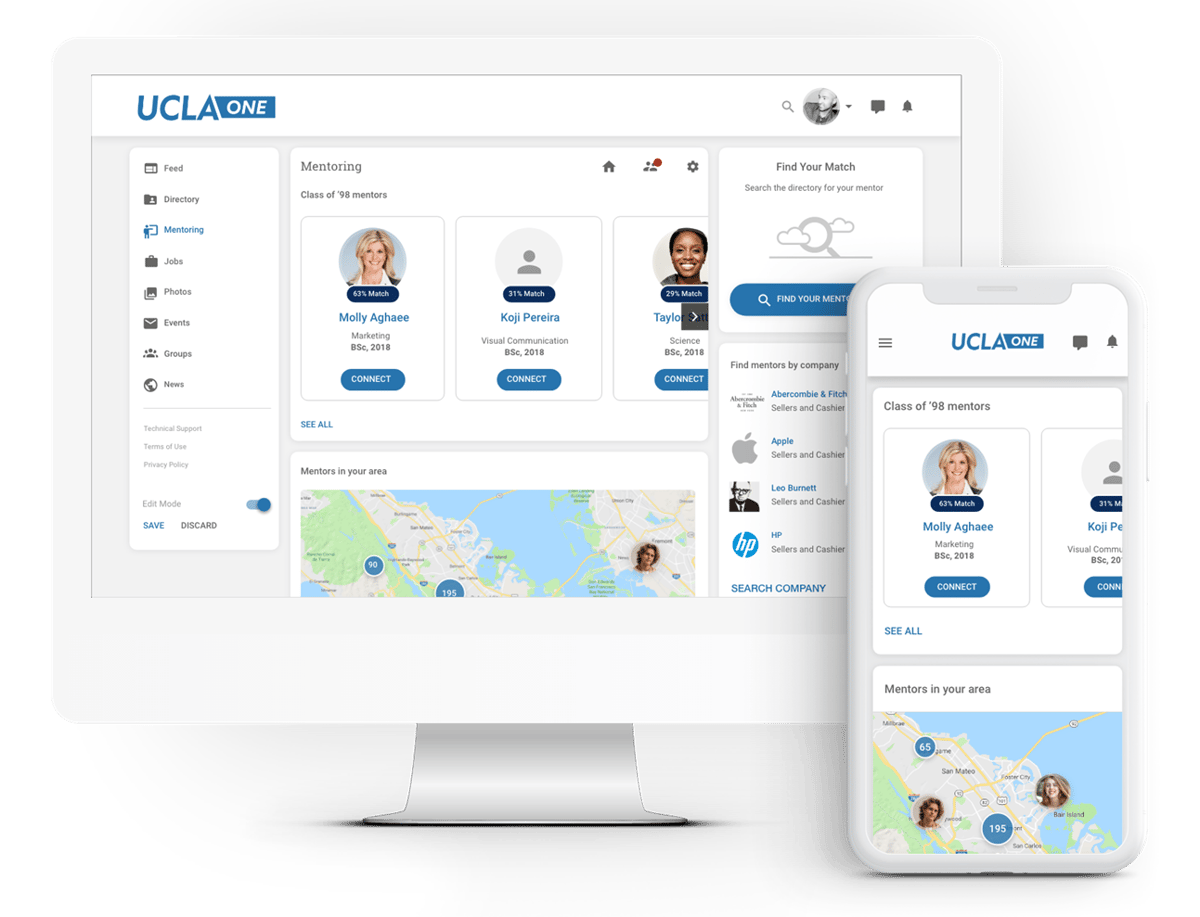 Services Offered
Leveraging communities: Engage students, alumni, and businesses to foster increased participation and collaboration.
Career development: Strengthen mentoring programs and provide valuable opportunities for professional growth.
Virtual alumni connections: Enable alumni to connect through directory connections, in-platform messaging, and group video conferencing.
Pricing
Pricing information is readily available upon request. 
8. ADPList
ADPList is a platform that connects learners with experienced mentors from various industries. Mentors on ADPList volunteer their time to provide guidance and support to learners, creating a collaborative community for professional growth.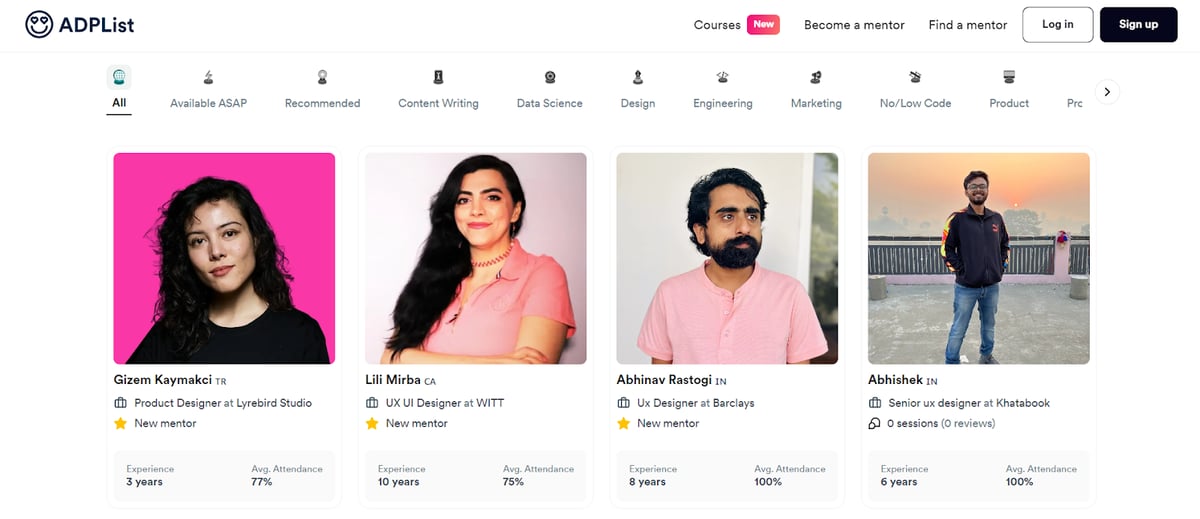 Services Offered
Mentor masterclass: ADPList offers live mentor-led masterclasses where learners gain insights and knowledge from industry experts. These classes promote collaboration and real-world impact.
Hand-crafted curriculums: Mentors on ADPList create tailored curriculums to address industry needs. Learners benefit from experiential learning, hands-on exercises, capstone projects, and the opportunity to earn certificates.
Social learning: ADPList connects learners with top mentors globally, providing a social learning environment to learn from others' experiences and expertise.
Pricing
ADPList offers its services completely free of charge thanks to the volunteer mentors in the ADPList community.
9. PlatoHQ
PlatoHQ is a platform that connects professionals with experienced mentors from top companies. It offers a valuable opportunity to gain insights, guidance, and support in various areas of expertise.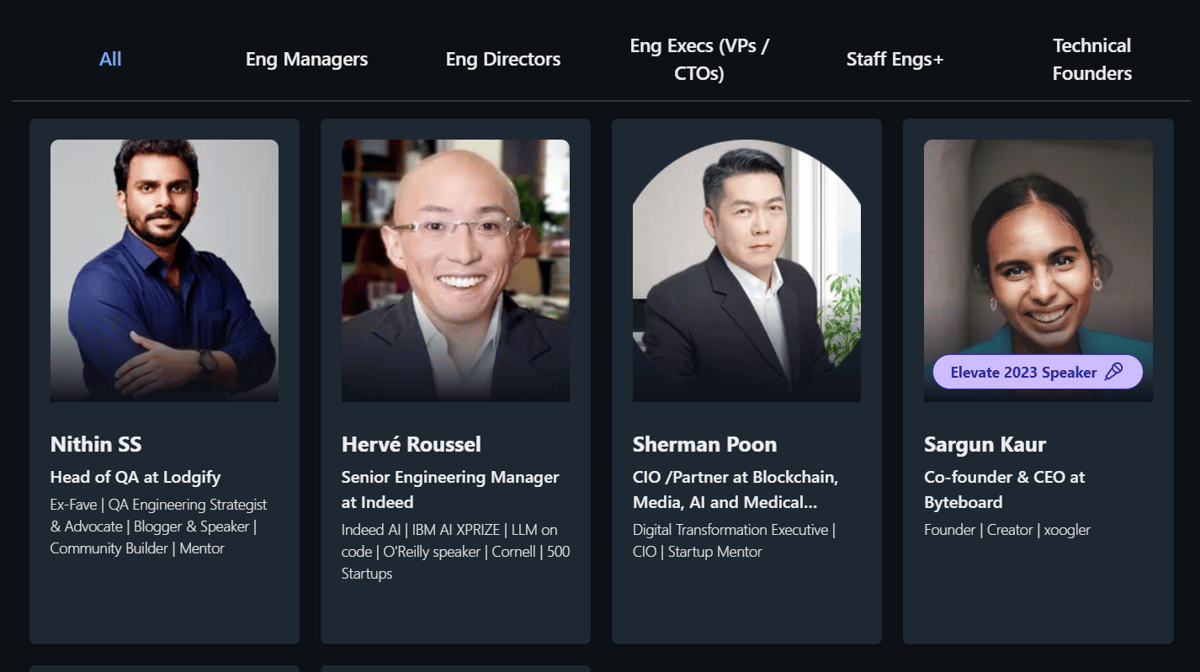 Services Offered
Personalized matches: Receive personalized mentorship matches based on your needs and goals.
One-on-one sessions: Schedule and engage in one-on-one sessions with your mentors.
Resources and tools: Access resources and tools to enhance the mentorship experience, including goal setting and progress tracking.
Pricing
PlatoHQ offers a range of mentorship services with varying pricing plans. They have both free and paid options, with the paid plans offering extra benefits and access to a wider network of mentors. Feel free to visit the website to explore the available pricing options and choose the plan that best fits their needs.
Experience top-notch mentoring services with MentorCruise
Selecting the perfect mentors and coaches can be quite a daunting task, given the abundance of options and personal preferences. To simplify your decision-making process, here's a comprehensive list that will assist you in choosing the right mentor or coach tailored to your specific needs.
With that said, MentorCruise stands out as a leading provider of mentoring services, offering unparalleled expertise and guidance. We pride ourselves on being the best in the market, and all you need to do is reach out to us by sending a message.
Take the first step towards unlocking your full potential today!