Preface
OKRs, which stands for Objectives and Key Results, is a goal-setting framework first introduced at Intel and Google. It was later adopted by many other technology companies, including Amazon, Adobe, LinkedIn, Microsoft, Twitter, and more. In this article, I will focus on sharing my personal experience using OKRs. For readers looking to learn the basics of OKRs, I recommend starting with the insightful article "Everything You Need to Know about OKR Planning" by Laura Ma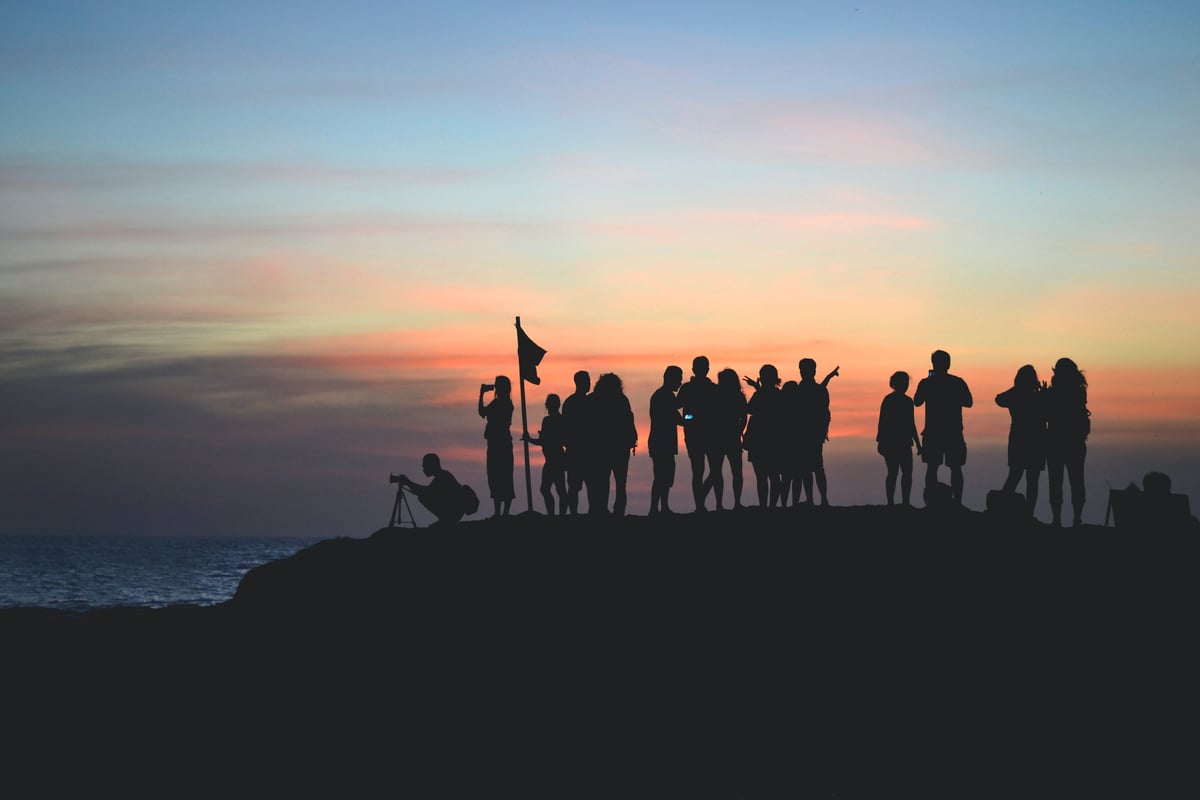 Introduction
Around 10 years ago, I was working at a fast-growing marketing tech startup. It was an exciting but stressful time. Our team was expanding rapidly and we had recently added new offices in Europe and Asia. Everyone in the company was working extra hours to make customers happy and drive projects to completion.
As the head of a 15-person technology team, most of my time was spent trying to bring alignment within my team and between my team and other departments, as well as with teams and the outside world.
We had a myriad of exciting opportunities to pursue. However, the questions we grappled with every day were: "What's the priority for this week?", "What delivers the most value?". Each department and individual held a different perspective on these topics, and arguably, everyone could be right.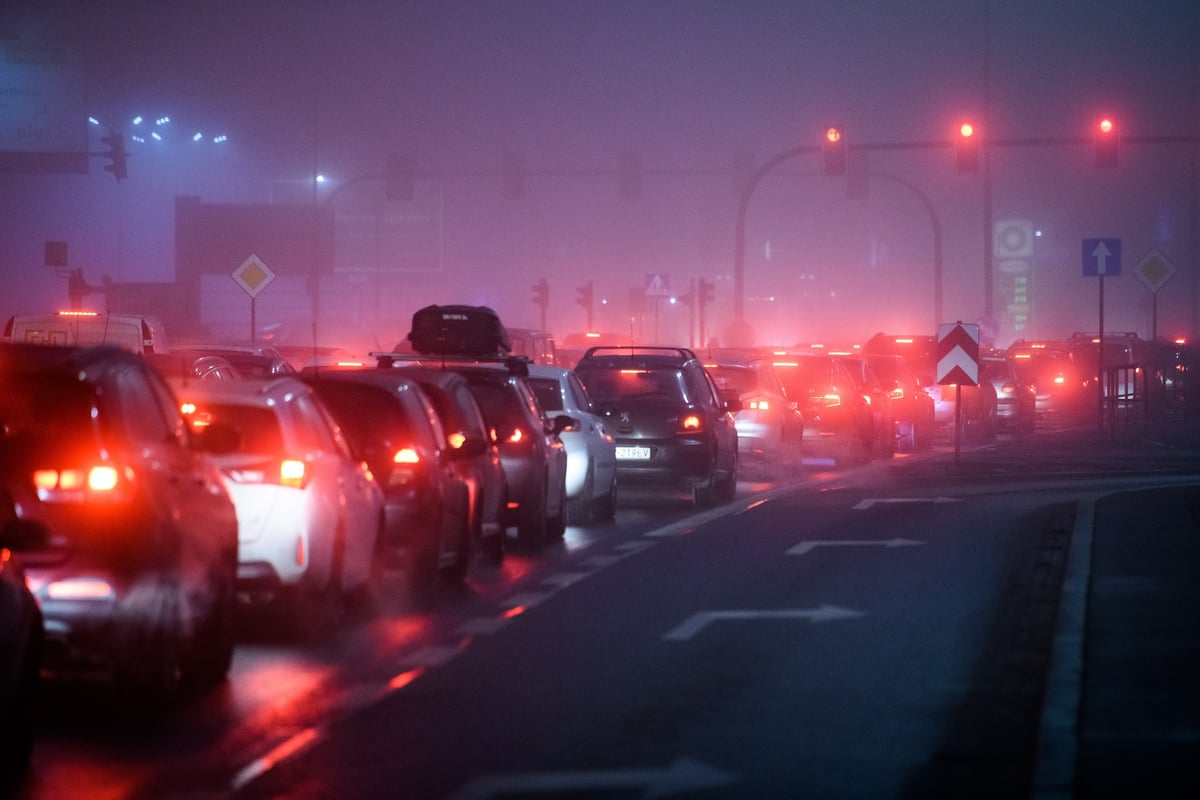 Much like a traffic jam, we faced a challenge of alignment and priorities. 
Photo by Jacek Dylag on Unsplash
Then, we discovered OKRs
We decided to give OKRs a try and it proved beneficial. OKRs provide a simple framework with minimal rules, which can be learned in half a day. This simplicity is a significant advantage, especially when you're in the weeds. The last thing you need is to train a rapidly growing, cross-functional team on yet another framework that's laden with rules and ceremonies (ever heard about Scrum?).
OKRs are based on simple rules, but implementing them in real settings is not an easy task. It requires significant effort, especially for management. However, it is a constructive effort. It compels the company's C-level executives to prioritize. Among the hundreds of interesting opportunities, we had to narrow down to the top five to pursue over the next three months. Subsequently, every team defined their own priorities accordingly.
Once we established our OKRs, it became easier to explain to team members and managers from other departments why certain decisions were made. For example, why investing in system scalability was more important than improving the CMS of our website, or why creating an internal tool to manage clients' projects was not a priority. If it wasn't part of the company's OKRs, it simply wasn't a priority!
Furthermore, establishing a clear, visible link between everyone's daily tasks and the company's ambitious goals provided fulfillment and motivation for team members at all levels.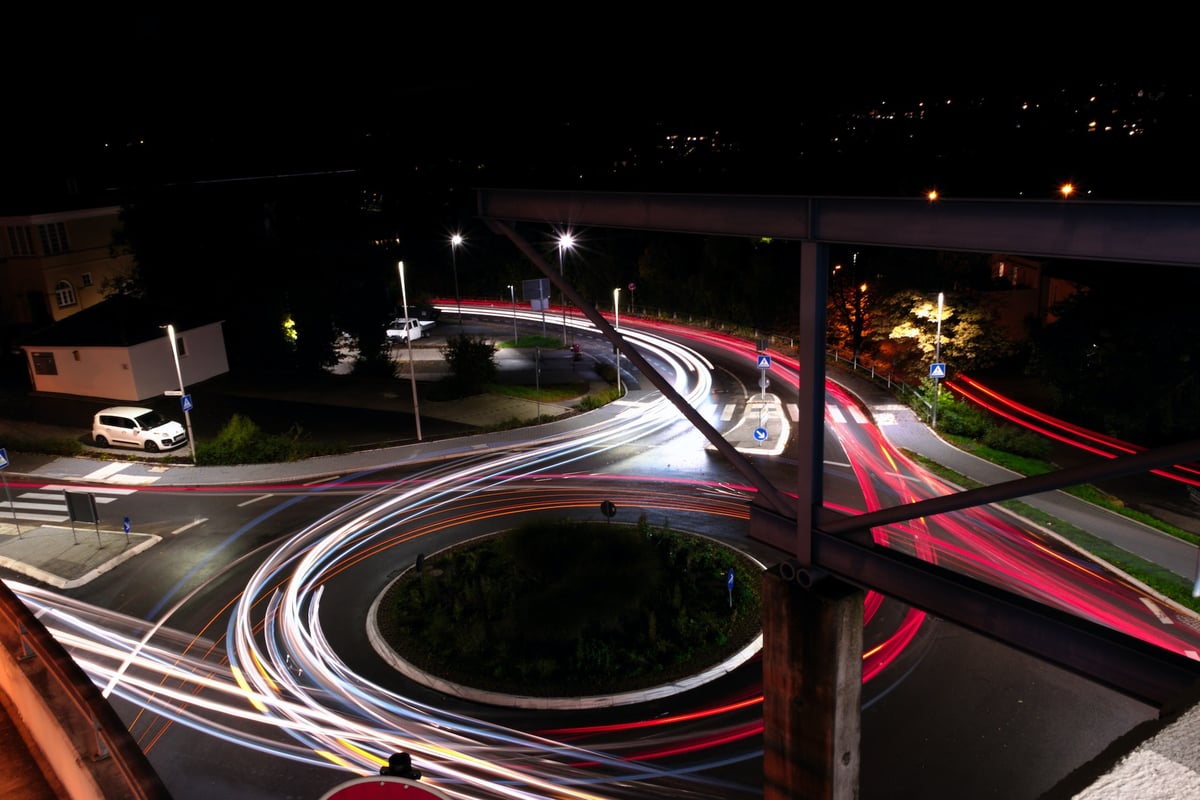 As a well-organized roundabout OKRs helped us to bring order and go fast. 
Photo by Stephan H. on Unsplash
Harnessing the Power of OKRs in Tech Startups and Established Companies
Over the years, OKRs have increasingly become a standard not just for growing tech startups, but also for established companies. I've had the opportunity to implement and set OKRs in various contexts, and I teach this methodology to a range of organizations, from tech startups to established financial institutions.
As I emphasize in my classes, OKRs are not a magic tool. They can bring clarity and alignment only if there's intentional commitment from management. One of the most common mistakes I observe is setting OKRs and then neglecting them. To make the framework work for you, it's essential to update the progress toward Key Results at least every two weeks and share them publicly. Don't hesitate to highlight both successes and challenges. This transparency is the only way to foster trust and accountability.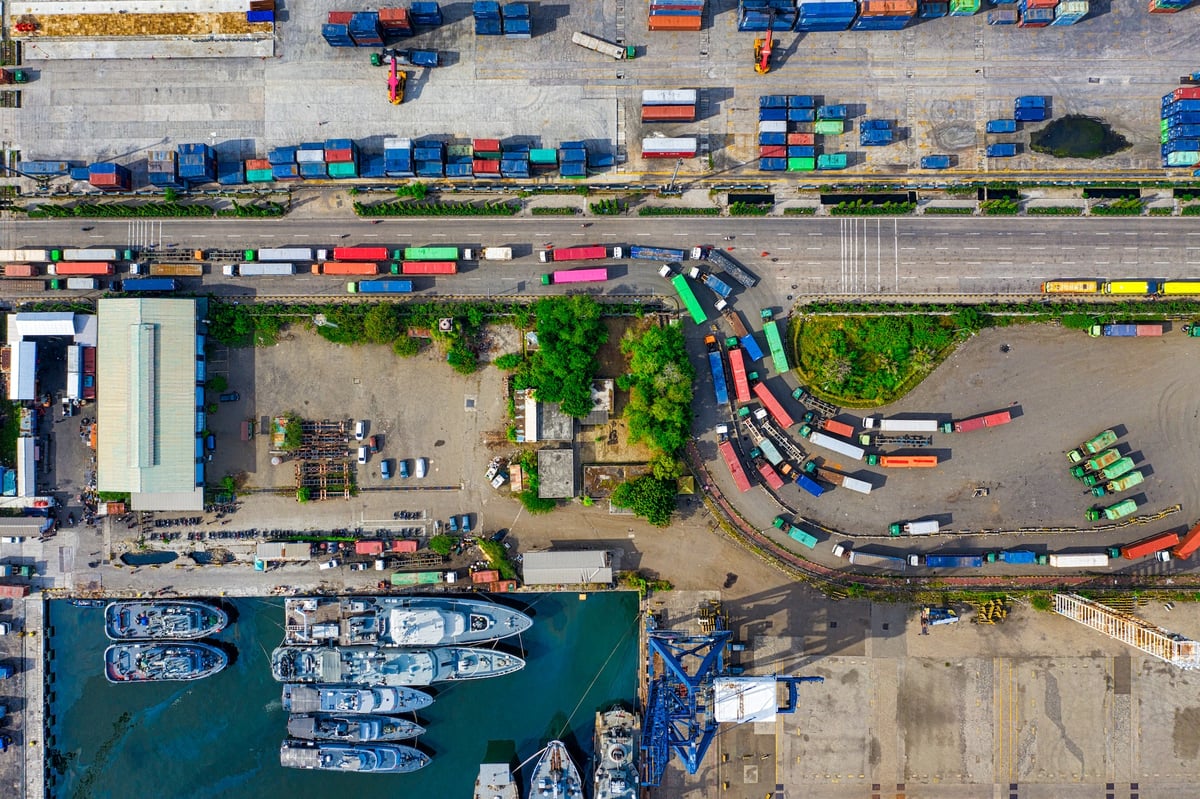 Established companies like trucks are large, powerful, and capable of carrying heavy loads but they  require clear routes and careful navigation to reach their destinations efficiently. 
Photo by Tom Fisk on Pexels
Small teams don't need OKRs
Let's now shift to my most recent learnings.
A few years ago, I joined a small, distributed startup with just eight team members. The experience of being part of a highly effective, compact team was exciting. It was incredibly easy to align, define priorities, make adjustments, and align once again. I introduced a straightforward alignment process based on shared weekly goals and achievements. Each Monday, it was simple for everyone to review the list of priorities and accomplishments of each team member, understand what everyone was working on, and relate that to the company goals.
One weekly company meeting and a few one-on-ones were sufficient for everyone to stay in sync about course corrections or changes in direction. Week after week, my belief that OKRs were unnecessary in small startups was reaffirmed.
However, recently, the team has grown and we've doubled in size. We remain a small group, but with ambitious projects running concurrently, we quickly realized that it was becoming harder to identify priorities for some team members and agree on goals between departments. The simplest solution seemed to involve more alignment meetings, but as a globally distributed, remote company, we value asynchronous work and focus time.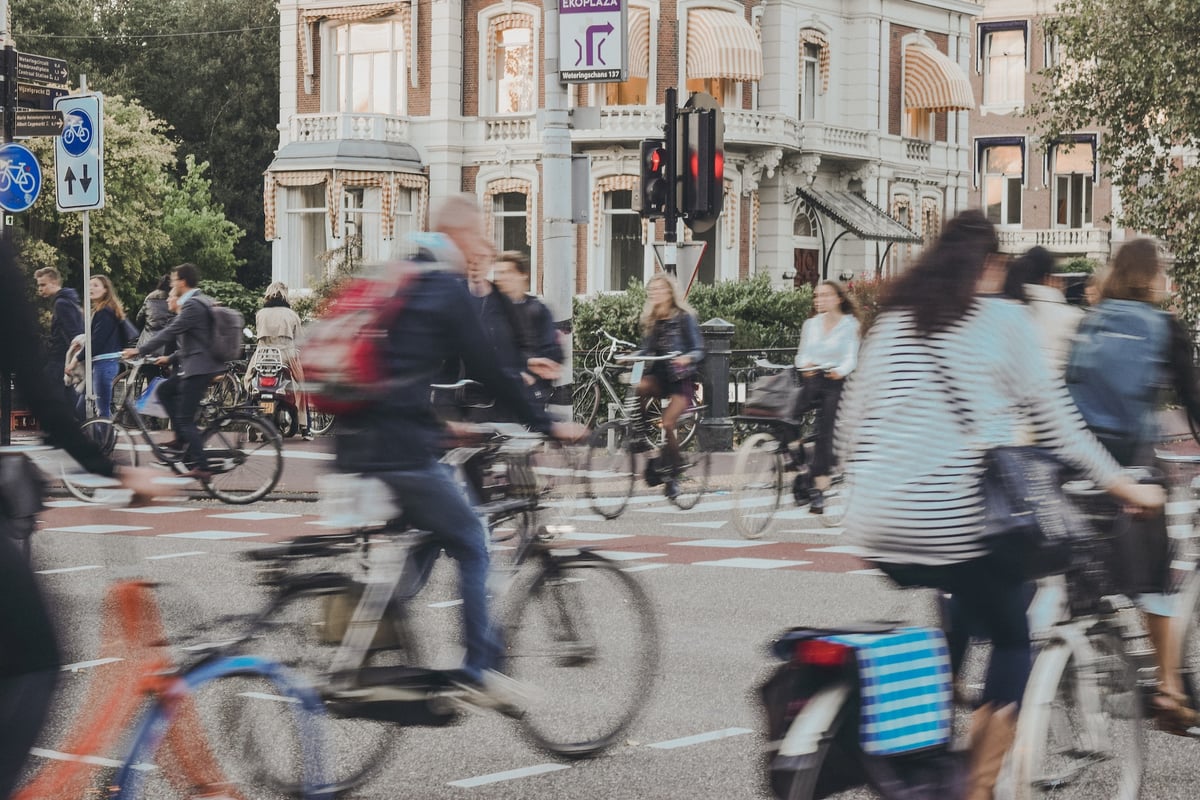 Like cyclists in a crowded city, our small team was fast and lean. 
Photo by Noralí Nayla on Unsplash
I was wrong
Contrary to my assumptions, I proposed giving OKRs a try. We decided to implement only company-level OKRs, without cascading them at the team level. Thanks to our small team size, we were able to define company OKRs that resonate with each team.
Defining our goals for the next quarter is still challenging, not as much as in a 100-person company, but it still demands discipline and thoughtful decision-making within the leadership team. The effort is undoubtedly worthwhile. We are now in the process of defining our quarterly OKRs for the third time. Focusing our energy on alignment over a few weeks makes execution much smoother during the quarter. We're delivering more with less effort, and it's become much easier to decide if a new initiative is worth pursuing through the lens of our quarterly objectives.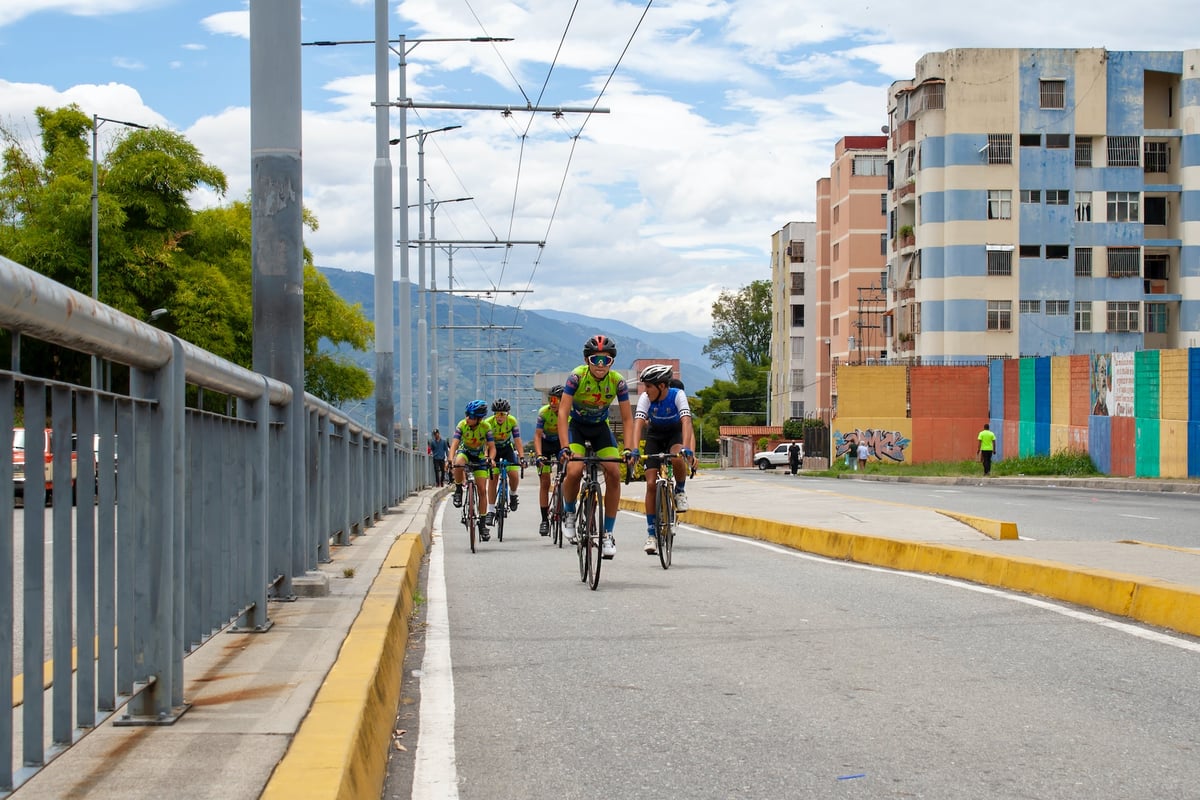 Introducing OKRs was like creating a bike-lane for the team. 
Photo by Arturo Añez on Unsplash
Conclusions
In my work, I genuinely enjoy challenging my assumptions and proving myself wrong in favor of efficiency and achieving results. While I've always acknowledged that OKRs are a great framework for large and fast-growing companies, I never considered introducing them in a small-scale startup.
Here are my takeaways from this experience:
OKRs bring focus and alignment, even for small teams. The process necessitates thoughtful prioritization of the most crucial goals.
The overhead of implementing and maintaining OKRs is more than compensated for by the clarity and the sense of purpose they bring to the entire company.
The simplicity of the framework facilitates its adoption in companies of any size.
If you're interested in learning how you can implement OKRs in your company, please get in touch.