"Coming into tech as a second career allows me to provide unique perspectives"
Hey Keith! Welcome to our 'Meet the Mentor' series! You've been with us for a few months now! Why did you decide to become a mentor?
I came into tech a little later in life (I landed my first development job when I was 26), and I've worked my way through everything from small-town product companies, to agencies, to big-city corporations. Throughout this journey, I discovered a passion for teaching (I currently teach web development at a bootcamp on weekends), and it's been incredibly fulfilling to watch students begin to understand new concepts. A friend suggested that I check out MentorCruise a few months ago, and I fell in love with the idea of being able to deliver a 1-on-1 personalized mentorship.
How did you get your start in the tech industry?
I have a bit of an unconventional background. I was homeless for nearly two years when I was 18 and spent my time trying to pick up small under-the-table jobs (restaurant prep cook, customer service at a water store, etc) to pull myself out of my circumstances. Once I was able to afford an apartment, I could sign up for temporary general labour work (since it required having an address). After about six years of jumping through different factory jobs, I was finally financially stable enough to pursue post-secondary education. I decided that I wanted to go to college to learn programming as it was something that I had always enjoyed doing when I was younger. I graduated, did a 1-year post-grad certificate in big data analytics, and shortly after I started my journey as a professional developer!
What's your background? What skills can you pass onto your mentees?
My expertise is in the world of JavaScript. I've been working with JS for six years and React for over four years, but I've had a lot of experience across the entire stack as well. On the soft skills side, as someone who came into tech as a second career, along with my experience at many different kinds of development companies, I'm able to provide a unique perspective that I can use to help students discover and achieve their goals. I've also given several interviews, so I can offer a little bit of advice from someone who sits on the other side of that table.
Did you ever have a strong mentor in your life? How did they help?
At one of my past jobs, I had to work on a project with the director of engineering. We became fast friends, and he took me under his wing. He would sit with me for hour-long code reviews, whiteboarding concepts with me, and ensuring that he continued to work closely with me on every project afterward. Those few months of mentorship transformed me as a developer, and I'm incredibly grateful for the opportunity he gave me (don't worry, we're still great friends).
"You're able to transition a lot of skills from your job into public speaking"
How did you get into public speaking?
At one of my previous jobs, we had a weekly Learning-by-doing session where someone would research a topic and create a tutorial/presentation for the rest of the 70+ engineers on the team. I began to volunteer for these sessions, and I started to appreciate the process of crafting a presentation that delivered insightful and engaging content, using tools like an emotional appeal to drive a message. You're able to transition a lot of skills from your daily job into public speaking, and I highly encourage anyone interested to try it out (meetups are a great place to get started)!
What does your day-to-day look like?
Considering the current global circumstances, my day-to-day looks a little bit different than it did a couple of months ago. In hopes that it's all over soon, I'll go over what my day used to look like. I'm usually up at 5 AM to get ready and catch a 5:40 train for my commute. I like to use my travel time to work on side projects, review slides for teaching on the weekend, or get a few things sorted out for my mentees. I'll get to the city around 7:15 (it's a long commute), and I'll head to the gym. After my workday is over, I make the long commute back home where I'll spend some time with my wife and dogs. Depending on the day, I'll either have sessions with mentees, edit a podcast, or work on some music. And then I'll pray to have over six hours of sleep by the time I get to bed.
"Being a mentor has helped strengthen skills I need for my professional life"
What's your mentorship style? How do you interact with students?
It's important to understand that everyone learns differently. Some people can crack open a textbook, read a chapter, and absorb every word. Others are visual learners and pick up concepts through watching other people write code. In order to facilitate a successful mentorship, understanding how a student learns is an indispensable quality. I like to shape my mentorship around each individual mentee and their goals—I talk to some of my mentees every day, but others have opted for a more hands-off approach, calling on me to review code or talk about how to architecture their application. I like to stay adaptable based on their needs and goals.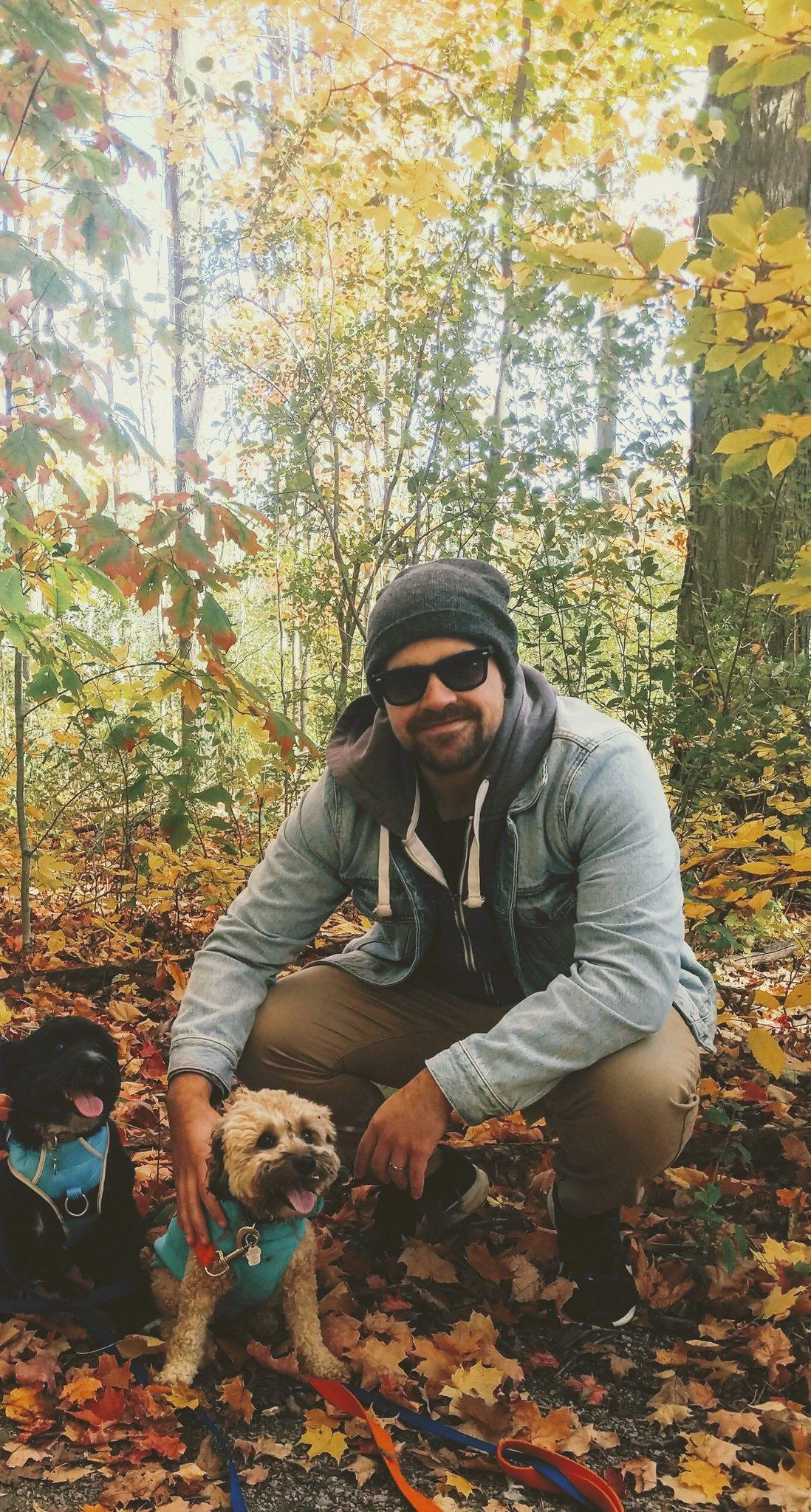 How do you usually set up mentorships? How much did you communicate? How do you track progress and keep things going?
When a mentee reaches out to me, I make sure to get a good idea of their expectations before accepting them. My usual screening questions are around their goals, the timeline they want to achieve them, their comfort/experience levels with the technologies they're using, and how they prefer to learn (working on projects together, creating personalized tutorials, etc). Sometimes this conversation can go back and forth for a couple of days, but it's incredibly important to me that it's a great fit for both parties. For example, if someone needs a very hands-on approach but they're in a timezone where it's difficult for us to align our schedules, I'll suggest that they reach out to a different mentor. As much as I'd love to help everyone, if I can't deliver on your expectations, then it's not fair to you!
Tell us about one of your best past mentorship experiences!
I had a mentee who was incredibly passionate about development. Any technology I mentioned in passing, they'd be sure to have read the docs before the next time we talked. We were working through a project together, but unfortunately due to COVID-19 they were not able to continue the mentorship. It was amazing to see their passion for learning, and I hope they're still continuing their journey.
What are you getting out of being a mentor?
As I get further into my career, I've found I'm in a position where I need to display strong leadership qualities. Working closely with mentees and their individual needs helps me strengthen the interpersonal skills I use in my professional life.
What's your best advice for new mentors out there?
You might be tempted to pick up every mentee who applies to you, but make sure you understand their expectations, and that you're the right mentor for them. Just because you might not be the right fit doesn't mean you're a bad mentor. Every individual has different needs, and it's important that you're able to deliver on them. Also, make sure you have good time management skills because juggling mentees across five different timezones is a challenge that nothing in life has prepared me for.
"Having a passion for the industry is going to be directly reflected in your success"
What is the most crucial skill to learn for people entering the tech industry?
Being a team player—after all, a product is only as strong as its team. Be sure to communicate when something is wrong, or when you're stuck on something. Be open to feedback; criticism can be difficult to hear, but that criticism is what's going to help you become a better developer. No company has expectations that you've mastered a language or framework when you're entry-level, but they will expect you to be a strong team member.
Who is your ideal mentee?
My ideal mentee is anyone who comes into the mentorship with an open mind and an eagerness to learn. I don't need you to spend every minute of your day working on development, but if you have a passion for the industry it's going to be directly reflected in your successes. If you're excited to do the work, then it's going to be a lot more fun to go through that journey with you.
And to wrap things up, where can we find out more about you and your work?
You can find me on Twitter (@switchcasebreak) where I'm usually making bad programming puns. Otherwise, you can listen to my friend Phil and I's somewhat-web-development-adjacent podcast "Friday Night Deploys", which is (for better or worse) available on every major platform.