Interview Preparation with Nima
Product information
Some big interviews coming up? In this 1-hour session, a mentor with hiring experience will act as a technical interviewer and ask you some standard hiring questions that you might hear in one of your … Learn more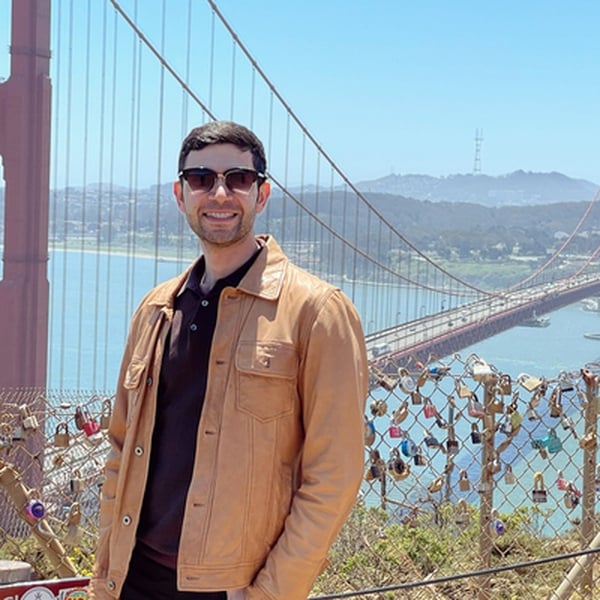 About this Session
Some big interviews coming up? In this 1-hour session, a mentor with hiring experience will act as a technical interviewer and ask you some standard hiring questions that you might hear in one of your future interview too, and will evaluate your replies.
As a result of this, you should receive actionable feedback on what to improve about your knowledge, interview presence and other things that may be relevant to a future hiring decision.
AI/ML interviews can be a nightmare if you go unprepared---Even if you are great at your current AI/ML job. The reason is AI/ML interviews do cover a wide range of topics, which your current job may not have exposure to. To compound the problem, some companies such as SnapChat have their own favorite interview topics, which you may have no/limited knowledge of. As an active interviewer at Nvidia, who has also interviewed with many other great companies in the past, I can help you (much) better prepare for interviews. I'm on the PST time zone (Los Angeles) and can have a session with you on weekends.
Our pledge to your protection and satisfaction
No-show protection
If you don't hear from a mentor, it only takes one click to get your money back, report the mentor and cancel the booking.
Top rated mentor
We take quality seriously! All mentors are pre-vetted and continuously evaluated based on their ratings.
Easy scheduling
Whatever it takes, we try to find the easiest way to schedule a session between you and your mentor.
Recent reviews
I just want to share my amazing experience with Nima, my mentor for the past 5 months. He's been teaching me about computer vision and I must say, he's really good at it. He's very knowledgeable about machine learning and computer vision and he explains things in a way that's easy to understand. What I really like about him is that he's very patient and always encourages me to ask questions. He never gets tired of explaining things until I fully understand the topic. His passion for computer vision is also contagious and he always provides me with the necessary resources and tools to make sure that I succeed. I highly recommend Nima to anyone who wants to learn about machine learning and computer vision. He's an exceptional mentor who will guide and support you throughout your learning journey. I'm really grateful for his expertise and guidance, and I'm sure you'll feel the same way once you work with him.
TLDR: Nima is an excellent CV/ DL mentor. His sessions included structured deep dive into topic. Nima has been my mentor for 2+ months; we meet bi-weekly . I reached out to him because there were gaps in my ML knowledge, that my day to day work was not helping fill. Nima offered structured study plan, where he provides a topic and some prompts. During the session, he probes your knowledge and helps explain any gaps. His sessions have definitely helped me fix my gaps. I plan to continue learning from him. I hope one day I can be an enthusiastic / knowledgable mentor like him. :)
I just had to come back and leave another review about Nima. I left a review before about how amazing of a teacher he is, but I just had to come back and share my experience with him helping me negotiate my job offer. Nima not only helped me improve my technical skills, but he also helped me navigate a really important moment in my career. He guided me through the negotiation process and helped me secure a job offer with thousands of dollars in additional compensation. I cannot thank him enough for all of his help. All of the help that Nima gave me with negotiating my job offer was done on his own private time, outside of our regular mentorship sessions. If you're looking for a mentor to help you advance your skills and career in deep learning, then I highly recommend Nima. He really cares about his students' success and is always there to offer guidance and support. This is my second review because I just had to update everyone about the incredible experience I had with Nima.
He has really helped me get a very thorough understanding of deep learning. His mentoring style is the following : 1. He gives questions about a specific topic for me to study prior the session 2. During the session, I start answering the questions and we go back and forth to really make sure the I understand the answers. This style has really helped me to examine details about machine learning that I often overlooked. He not only excels in the technical stuff, but also in things like career advice, which really helped me a lot. I'm just thankful that the internet exists, as it enables me to be taught by someone like Nima from halfway around the globe (I'm in Korea :) )
I have had the pleasure of working with Nima as my deep learning mentor, and I cannot recommend him highly enough. Nima is not only extremely knowledgeable and experienced in the field of deep learning, but he is also an excellent teacher and mentor. Nima has a talent for breaking down complex concepts into understandable and manageable pieces. He has a deep understanding of the theory behind deep learning, and is able to explain it in a way that is easy to follow and apply. He is also adept at providing hands-on experience and practical examples, which has helped me to gain a much deeper understanding of the subject. In addition to his technical expertise, Nima is also patient, kind, and supportive. He is always willing to answer questions, offer feedback, and provide guidance when needed. He genuinely cares about his mentees and is dedicated to helping them achieve their goals. Overall, I am extremely grateful for the opportunity to work with Nima as my mentor. He has been an invaluable resource for me, and I would highly recommend him to anyone looking to deepen their knowledge and skills in the field of deep learning.