Book a Work Review with
Sandrina Pereira
Mentor
Price
Duration

Sandrina Pereira

UX Engineer at Independent

$69
~30 min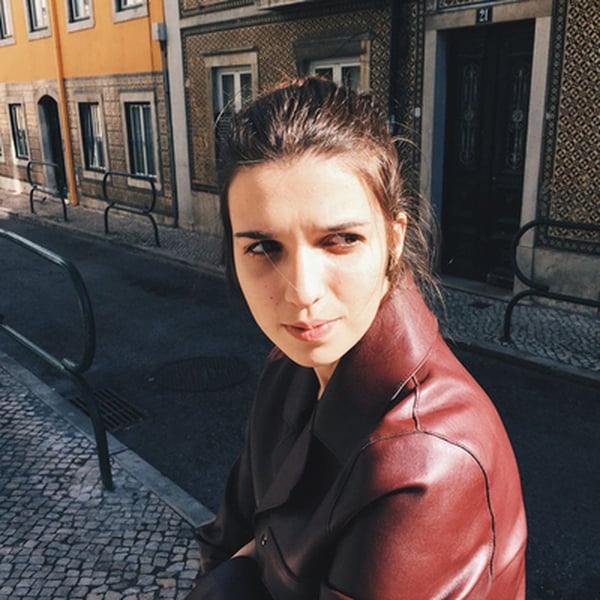 Sandrina Pereira
UX Engineer at Independent
Approx. 30 minutes
$69
About this Session
Not sure about your newest design? Not sure if your code is as good as it can be? Portfolio site looking a bit, meh?
In this session, a mentor will sit down with you, and give you some inputs to make your work better, be it a code review, inputs on your design, or some inspiration for your project.
This is not a hands-on session! The mentor will not touch code or design your work for you. For something closer to that, book a consultation!
Don't be shy, everyone makes mistakes, including you... and me! And that's okay, it's how we all learn!
I'll be more than happy to see your new creation. I'll give you feedback about your code: the good, the bad and the ugly... and together we'll make it beautiful! Both the code and the design of it. Is the appearance exactly how your designer is expecting? I can give you tips when it comes to implementing interfaces with a keen eye for it. Let's do it together!
P.S. Are you asking me to review your school homework? Be honest about it. I can help you with it, but don't expect me to help you cheat on in.
You are able to schedule the session right after booking via Calendly.com.
Sandrina helps me a lot and inspires me so much! I pretty recommend you guys can find her as your mentor.
I couldn't have asked for a better mentor than Sandrina, she took me from absolute beginner to feeling job-ready in 6 months or so. She really makes an effort to make your learning experience as effective as possible with code snippets, examples, comments, videos, etc. There's so much to learn from her. Her insight and experience have been absolutely invaluable to me, I've learned things that would probably take me years to even know about otherwise. Thank you so much Sandrina!
Cancellation Policy
In order with our refund policy, we offer a full refund and cancellation of any session for up to 7 days after the first contact with a mentor. A refund can be requested through the "Cancel Session" button after booking.
Please note that we can not offer any money-back guarantee after a session has been completed, unless there has been major misconduct on the mentor's side.