Why should you become a
Python Developer?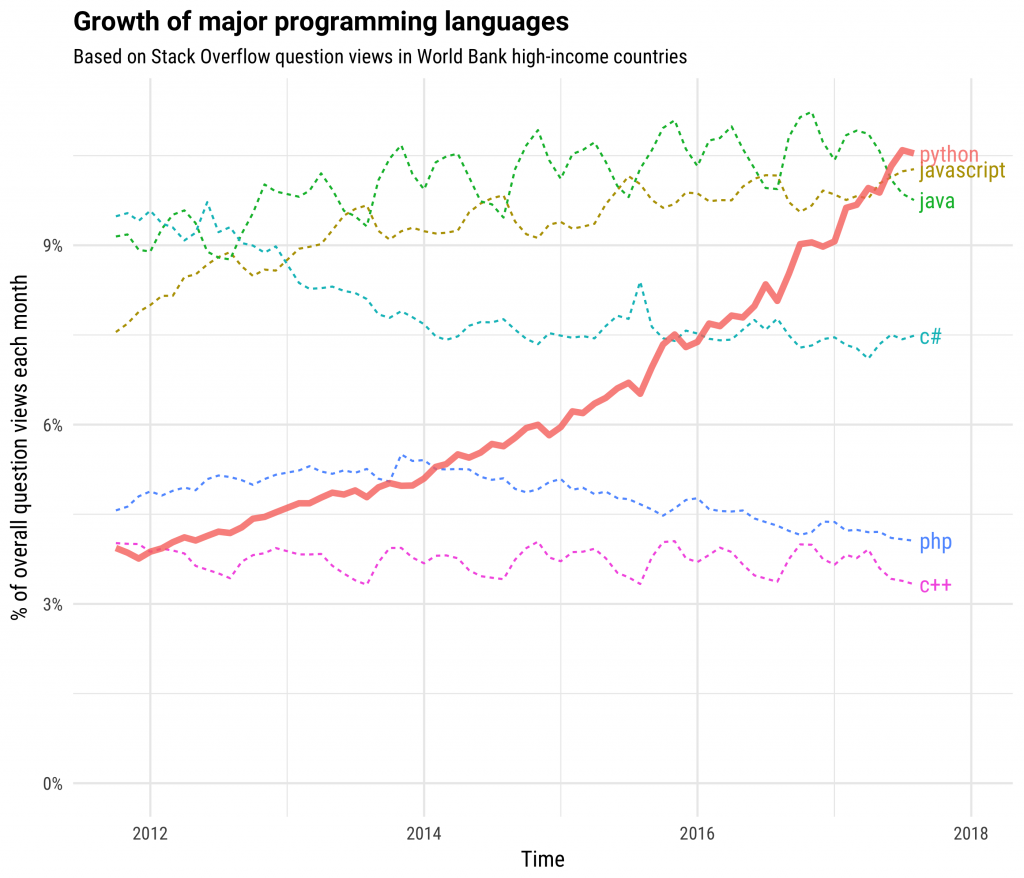 Just a few years ago, Python was a beloved programming language for some selected processing, automation and development jobs. Nowadays however, Python can do it all! From Web Development to AI. This makes it the most widely used programming language in the industry.
Not only that, but Python opens doors. No other programming language is used so much outside the walls of the tech industry as Python. Great Python Developers can work in Science, Research and a number of adjacent industries, like automotive, film, sports and utilities.
And yet, Python is loved within the tech industry too. There's virtually no tech company that does not hire Python – from data pipelines at Shopify to the web architecture behind Reddit. Great developers are uniquely situated to get into engineering management positions too.