Linkedin Profile Review / Personal Branding with Eric
Product information
Your LinkedIn profile serves as a first impression to potential employers, colleagues, and connections. It's essential to showcase your skills, knowledge, and professionalism to capture the attention of the right people. Having lived and worked … Learn more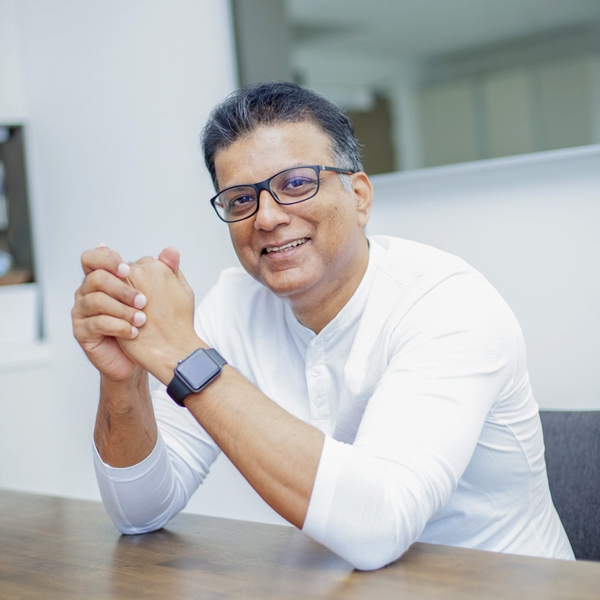 About this Session
Your LinkedIn profile serves as a first impression to potential employers, colleagues, and connections. It's essential to showcase your skills, knowledge, and professionalism to capture the attention of the right people. Having lived and worked in multiple countries, including India, NY, Toronto, and Singapore, I've successfully utilized my skills to secure various job opportunities.
I can assist you in optimizing and rebranding your LinkedIn profile to improve your reach, establish connections, and build a personal brand. By analyzing your profile, I can identify areas that need improvement and provide actionable solutions. I will also ensure that your profile highlights your skills and achievements, effectively communicates your professional experience, and is consistent with your personal brand.
Creating a personal brand is crucial in today's digital age, and your LinkedIn profile is an excellent platform to do so. I will work with you to develop a unique brand that aligns with your goals and values, and effectively represents you to potential connections and employers. Let me help you make a strong impression on LinkedIn and unlock new opportunities in your career.
I coach entrepreneurs and startups to avoid any roadblocks and build businesses that succeed.
You can either book one of the plans or if you are new to mentorship I suggest booking one of my sessions to get started. I am a Round 2 judge for the ABH 2023 (Jack …
Our pledge to your protection and satisfaction
No-show protection
If you don't hear from a mentor, it only takes one click to get your money back, report the mentor and cancel the booking.
Top rated mentor
We take quality seriously! All mentors are pre-vetted and continuously evaluated based on their ratings.
Easy scheduling
Whatever it takes, we try to find the easiest way to schedule a session between you and your mentor.
Recent reviews
A very good mentor, helped me out with a lot of things, very flexible throughout our mentorship despite time zone differences.
I recently had the privilege of being mentored by Eric for a month, and I can wholeheartedly say that it was an incredibly enriching experience. Eric's guidance and support were instrumental in refining my long-term goals and helping me address my shortcomings effectively. From the outset, Eric exhibited a profound understanding of my aspirations and was keen on helping me shape them into a concrete vision. His ability to listen attentively and ask thought-provoking questions challenged me to think deeper about my ambitions, ultimately leading to a more refined and well-defined goal. What truly stood out during my mentorship with Eric was his remarkable skill in identifying my weaknesses and areas for improvement in record time. It was almost uncanny how he pinpointed exactly where I needed to focus my efforts, demonstrating his keen observational abilities and extensive experience in mentoring. With a gentle and patient approach, Eric guided me through strategies and techniques to overcome these shortcomings, turning them into stepping stones towards my growth. Eric's patience and experience truly set him apart as a mentor. He consistently created a safe and open environment where I felt comfortable discussing my concerns and seeking guidance. He didn't just provide answers; instead, he encouraged me to think critically and find solutions myself, fostering a sense of empowerment that will undoubtedly serve me well in the future. In a fast-paced world, finding a mentor who not only understands your goals but also invests the time and effort to guide you through challenges is a rarity. Eric's mentorship transcended my expectations, and I am immensely grateful for the knowledge and insights he shared during our short but impactful time together. If you're seeking a mentor who possesses a profound understanding of your aspirations, the ability to identify your areas of growth with finesse, and the patience to guide you through your journey, I wholehearte
We had the pleasure of having an introductory session with Eric, and it was truly exceptional. Eric's vast experience and expertise in scaling organizations were evident from the start. He not only provided us with valuable insight and feedback but also went above and beyond our expectations. We are eagerly looking forward to collaborating closely with Eric again in the near future, as we believe his strategic mentorship will greatly benefit our organization. I highly recommend Eric as a trusted partner and mentor, possessing extensive knowledge across various industries.
Eric was not just a great mentor, but also a partner who stood by me during my challenging times. Being a solo entrepreneur is always tough, but having Eric's support and valuable advice made me feel relieved. Having him as part of our small team created a sense of momentum and accelerated the process. For anyone who is looking to book a session with Eric, you are absolutely in good hands!
Eric is an outstanding mentor whose valuable experience and clear guidance effectively navigate through uncertainty, ensuring continued progress.