Why should you become a
Data Scientist?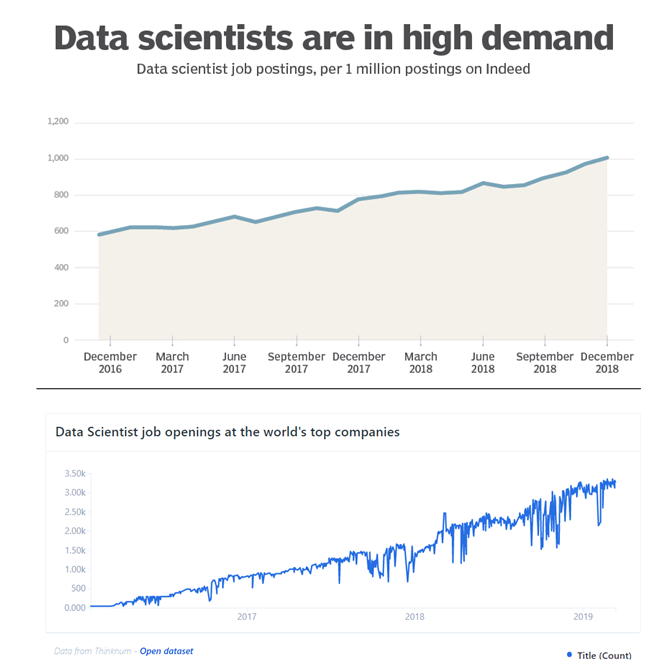 Data Scientists are more in-demand than ever! While many folks in the data space try to get their hands dirty with AI and Machine Learning, they are leaving a big gap in the job market for data analysts and scientists.
In the US today, over 3,000 new job postings for Data Scientists are found. The space is growing and getting more open for career changers.
A Data Scientist can expect to be among the top range of tech salaries. Well into the six-figures in the US on average, and at top ranges all around the world!