Why should you become a
DevOps Engineer?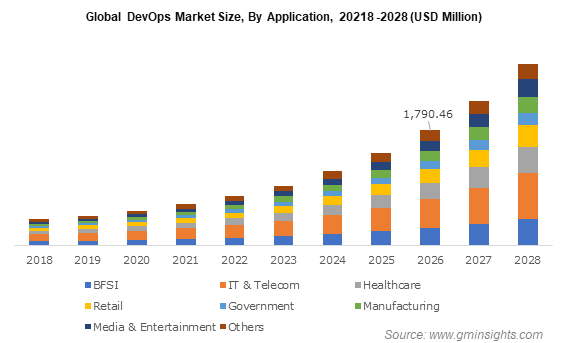 DevOps is a rapidly growing field that offers many opportunities for career growth and advancement. DevOps Engineers are in high demand as more companies recognize the importance of streamlining their software development and IT operations processes. By combining skills in software development, automation, and IT operations, DevOps Engineers can help organizations deliver software faster and more reliably, which is critical in today's fast-paced digital environment. As a DevOps Engineer, you can play a key role in transforming the way organizations work, making you an important asset to any company.
In addition to the high demand and career growth potential, DevOps is also a great career path for those who enjoy problem-solving and collaboration. DevOps Engineers work closely with both software developers and IT operations teams, and need to be able to communicate effectively with both. They also need to be able to identify and solve problems quickly and efficiently, which requires a strong technical skill set as well as the ability to think critically and creatively. If you enjoy working in a fast-paced environment, collaborating with others, and finding solutions to complex problems, then a career in DevOps could be a great fit for you.