Why should you become a
UX Designer?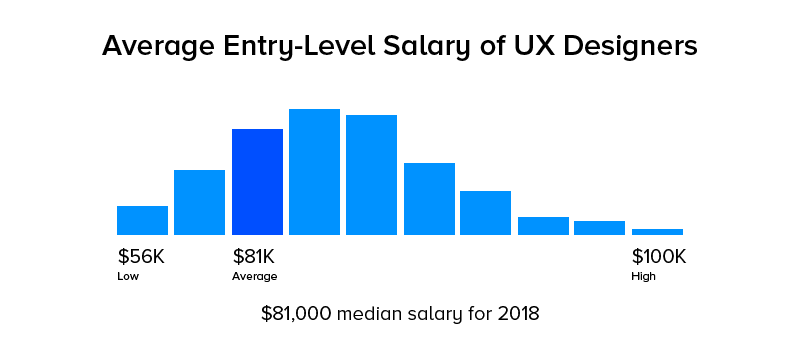 The UX job market is rapidly growing and the underrated career path is rapidly growing! Call it UI or Product Designer – people that can design approachable and hooking user experiences are in-demand and well-paid.
In 2020, a career entering UX designer can receive a starting salary anywhere from $60,000 to $100,000 with a lot of room to grow, making it one of the most well-paid creative jobs on the market.
And yet, UX design is also competitive! Having the right preparation, portfolio and mentor can give you the competitive edge.