Why should you become a
Data Analyst?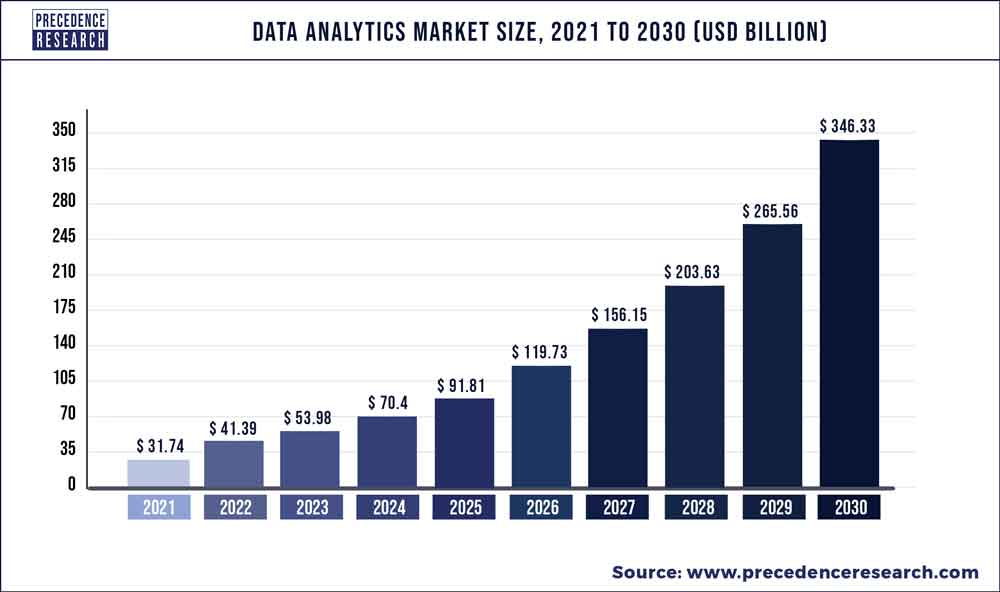 The career of a data analyst is promising due to the exponential growth of data generation and consumption across all industries. The rise of digital technologies, such as mobile devices, and the Internet of Things (IoT), has led to an explosion of data being produced and collected.
As a result, there is an increasing demand for professionals who can make sense of this data and turn it into actionable insights that drive business success. This trend is expected to continue in the future, making the career of a data analyst even more promising.
As companies continue to recognize the value of data-driven decision-making, the need for individuals who can analyze and interpret data is on the rise. According to the U.S. Bureau of Labor Statistics, the job outlook for data analysts is projected to grow much faster than the average for all occupations, with a 25% increase in employment from 2019 to 2029.