Why should you become a
Solutions Architect?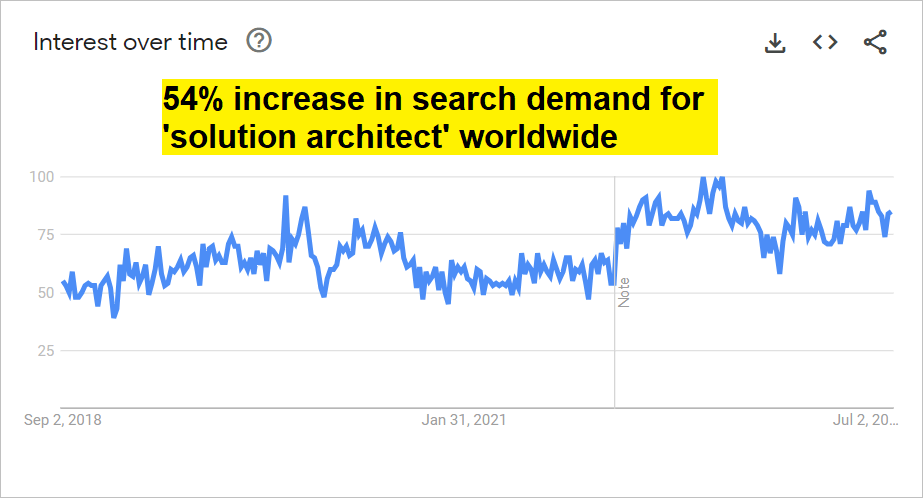 The role of a Solutions Architect is pivotal in bridging the gap between complex business problems and innovative technical solutions. It is a career that combines deep technical knowledge with an understanding of business needs, making it ideal for those who not only love technology but also enjoy solving real-world challenges.
As a Solutions Architect, you will have the opportunity to work on a variety of projects, designing architectures that are scalable, efficient, and tailored to meet specific business objectives. This position is highly valued in the tech industry, as it plays a crucial role in ensuring that the technical strategy aligns with business goals, thereby directly impacting the success of projects.